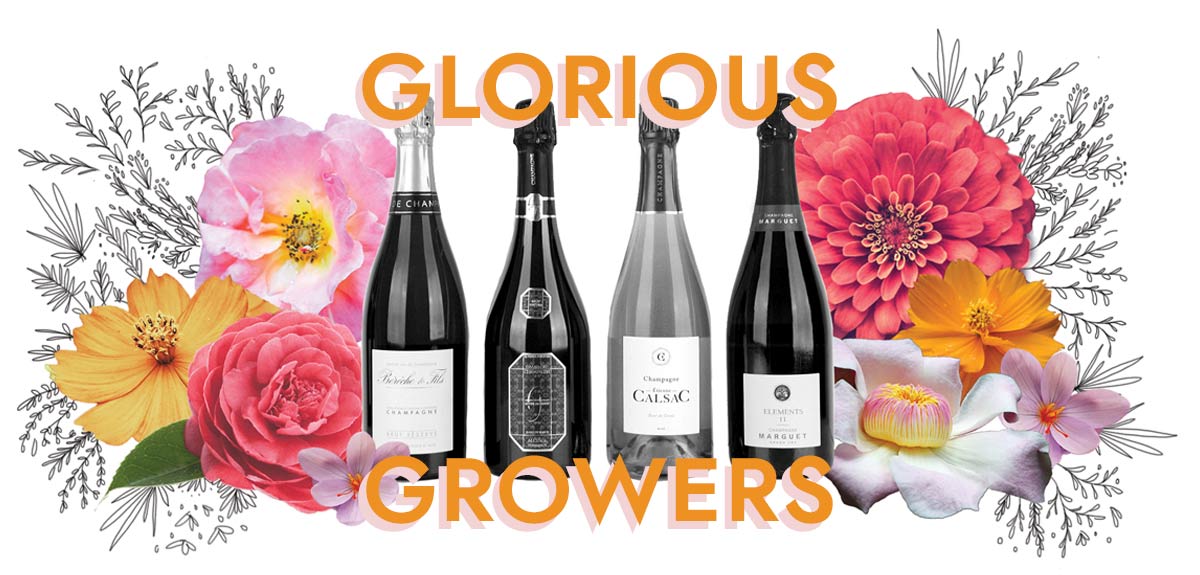 This is a hot topic at the moment and the term "grower champagne" is featuring on the best wine lists across the globe as well as high-end retailers. But what does it actually mean? 

Our take on this is; historically speaking in champagne, the big houses (I'll let your imagination work that out) had and still have hundreds of contracts in place with growers across the region, to secure supply for their industrious demands. For many years this suited the grower as it guaranteed a steady income. After generations of families fulfilling the big houses, at some point in their history, they decided to stop selling to their prized fruit and create wines produced from their estate. As a general rule, they focused in on the terroir of their vineyard and region while adding their take on the winemaking. 
Naturally, this is a big investment for any small grower; purchasing winemaking equipment, expensive oak barrels and perhaps the most expensive of all - storing the wines for 3-5 years prior to selling - takes patience, guts and true belief in their own abilities. Their best asset however is the land each family owns. Take Marie Doyard for example of the family estate - Andre Jacquart in Vertus. When her grandparents married, they brought together a collective 28 hectares and some 200 vineyard parcels to their winemaking selection. As a grower, this is a sizeable amount of land to produce top quality champagne and as such, Marie does not need to purchase any grapes for supply. Instead, she has the option to sell to other producers if she needs.
Other producers that have gone out on their own include Jean Marc Seleque, F+R Miniere, Egly Ouriet, Eitienne Calsac, Benoit Marguet and Laherte Freres.
There are also generations of families that have always produced their own label and have adjusted their winemaking technique along the way and occasionally they may buy in fruit dependent on the conditions each harvest brings. Examples of generational growers are Henri Giraud, AR Lenoble, Jacquesson, Pierre Paillard, Chartogne-Taillet and Bereche et Fils to name a few.
What to look for on the label…
It is important to mention here the term Recoltant-Manipulant or 'RM', which means 'grower-producer'. This will appear on the back-label on a bottle of champagne (usually followed by some numbers) and this refers to the type of producer they are. You can guarantee that the fruit has been grown and made on their estate.
To sum up it's not whether "Grower Champagne" is about better or worse; it's about style, regional expression and heritage of a family.