Delivery Melbourne
Check Emperor Champagne delivery information for Australia here.
The Magic of Special Moments
The mere mention of the word champagne immediately conjures up images of extra special moments…. of celebration…. of achievement…. of fun and laughter and is reserved for those times when the utmost has to be stated about an occasion, or the reason for it.
No other single beverage carries such a banner of esteem as does champagne. Champagne delivery in Melbourne is now available from Emperor Champagne to ensure that your glass of bubbly is present to toast your highly auspicious occasion.
Champagne for Everyone
Not all sparkling wine is champagne, but all champagne is sparkling wine. The word champagne comes from a region in France that goes by that name, and from whose vineyards the grapes from which champagne is harvested are grown. 
Under European law, any other sparkling wine that is not grown in that specific region and under that specific name is not champagne. We at Emperor Champagne have selected champagnes not just from that region, but from many others a well to grace every occasion that your celebration calls for.
From the very lofty affair to the very humble, each special moment can be toasted with a glass of bubbly, thanks to this wide selection and the wide range of prices we are able to offer, catering to everyone's budget.
A Boutique Full of Surprises
As your occasion is a special one, so too should your champagne be. Our catalogue will enchant you with all that we have in stock just for you. Our boutique is so full and so varied, you will be absolutely spoilt for choice. We present a boutique full of delightful surprises.
We have you in mind when we source our champagne. When it comes to toasting your moment, we believe you deserve to enjoy the very best, and we are pleased to be able to give you the opportunity to do so.
We not only stock all the major champagne brands, but we also have a wide selection of lesser-known but nevertheless quality brands that will set you off on a voyage of discovery, affording you variety in the different tastes and textures of each of the different champagnes.
From rounded and well balanced, velvety and smooth, dry and crisp, full-bodied and rich, and fruity and light, the range is all encompassing. By bringing this range to you, we are certain your will find something that will cater to your palate. 
Our Dedication
Emperor Champagne is founded on the belief that everyone deserves to enjoy a fine bottle of champagne and we support all brands of champagne, from the very well known to the least.
We believe in ethical business practices, and implement them at every stage of our transactions, from the buying process to the end user. We welcome you into our establishment and invite you to browse online to see what champagne delivery we can bring to you, here in Melbourne.   
We are available to take your call between 9am-5pm Monday to Friday, or you can fill  our easy-to-use form, and our customer service team will contact you.
Should you need any further information, contact our dedicated team on 1800 242 672 between 9am-5pm Monday to Friday or contact us via the form on our contact page.
We do so look forward to serving you.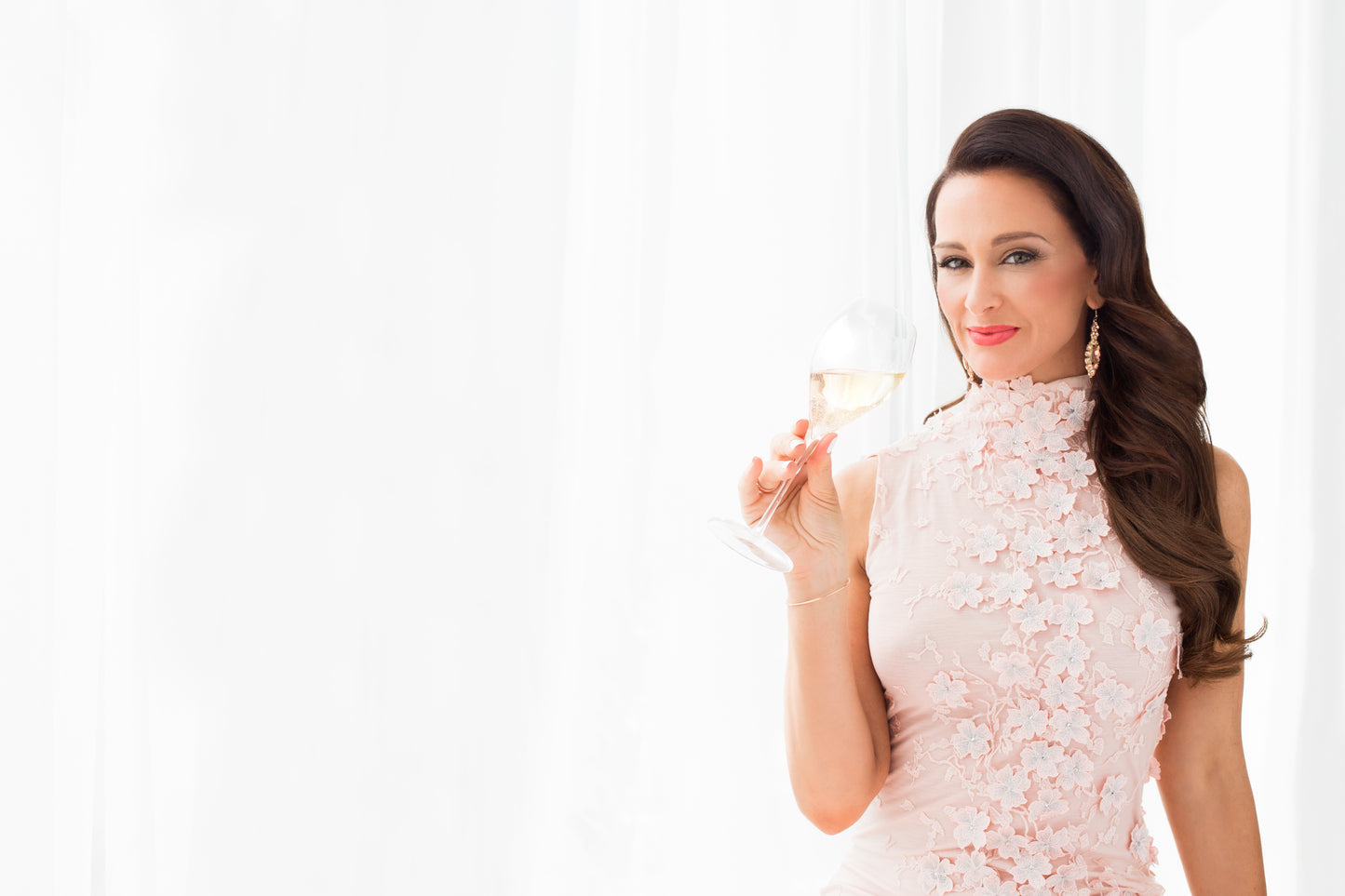 Welcome to Australia's home of champagne - Founded by Kyla Kirkpatrick!
We love champagne! It's one of the most intricate and difficult wines to produce, created painstakingly in one of the most climatically challenging regions in the world. It ages longer than almost all other wines and is rarely understood.

We believe that the wines coming out of the Champagne region of France are the most interesting they have ever been and it's a supremely exciting time for the Champagne lover!