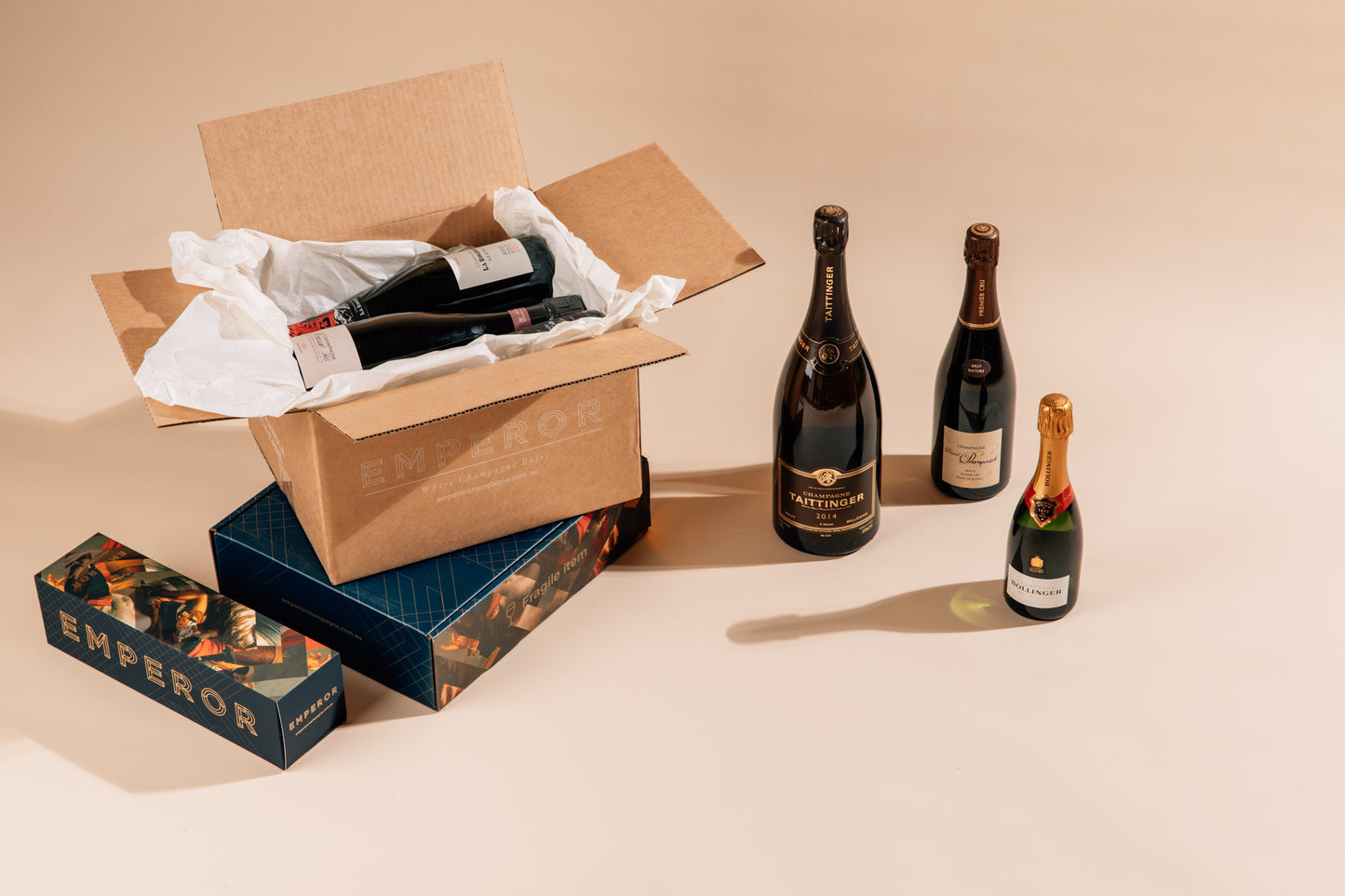 The Emperor Club
Australia's best and only Champagne Club
Founder and CEO of Emperor Champagne, Kyla Kirkpatrick, created Australia's best – and only – Champagne Club in 2014. Within a few weeks, people from every corner of the country joined. Now the Club has a 250 strong community of Champagne lovers scattered across Australia.
Unique Champagnes Every Month
The Emperor Champagne Club thrives on consistently going beyond our members' expectations, delivering to your door the most special and unique champagnes every month, along with an expert video and tasting notes to guide you on your journey.
Private Tastings and Events
Being a member also gives you access to our private tastings with French winemakers and priority in ticket sales of all our events. The perfect opportunity to meet the experts themselves, connect with other champagne connoisseurs and expand your network.
How do I sign up for Emperor Champagne Club?

Simply visit the Club page of our website and choose your level of membership.
Shipping rates around Australia

Currently all shipping is included in your monthly membership apart from Northern Territory, Tasmania and Western Australia (excluding Perth Metro).
Can I pause my membership?

You can easily change your subscription. We provide our subscribers the ability to update subscription options, like frequency, quantity and delivery schedules.
Skip or Reschedule Deliveries

You are in control to optionally set delivery options.
How do I update my club details?

You can change your address, credit card and personal details within the my account section.
How do I cancel/terminate my membership?

If you feel that the club is no longer for you, that's no problem. You have the option to cancel on your own. Head to your membership page where you can cancel your subscription and refund an order with just a click.
Club Price

Club members receive an exclusive 5-10% discount on all Emperor Champagne purchases. Join as a Lover and get 5%, Connoisseur and get 8% or Corporate and get 10% off.