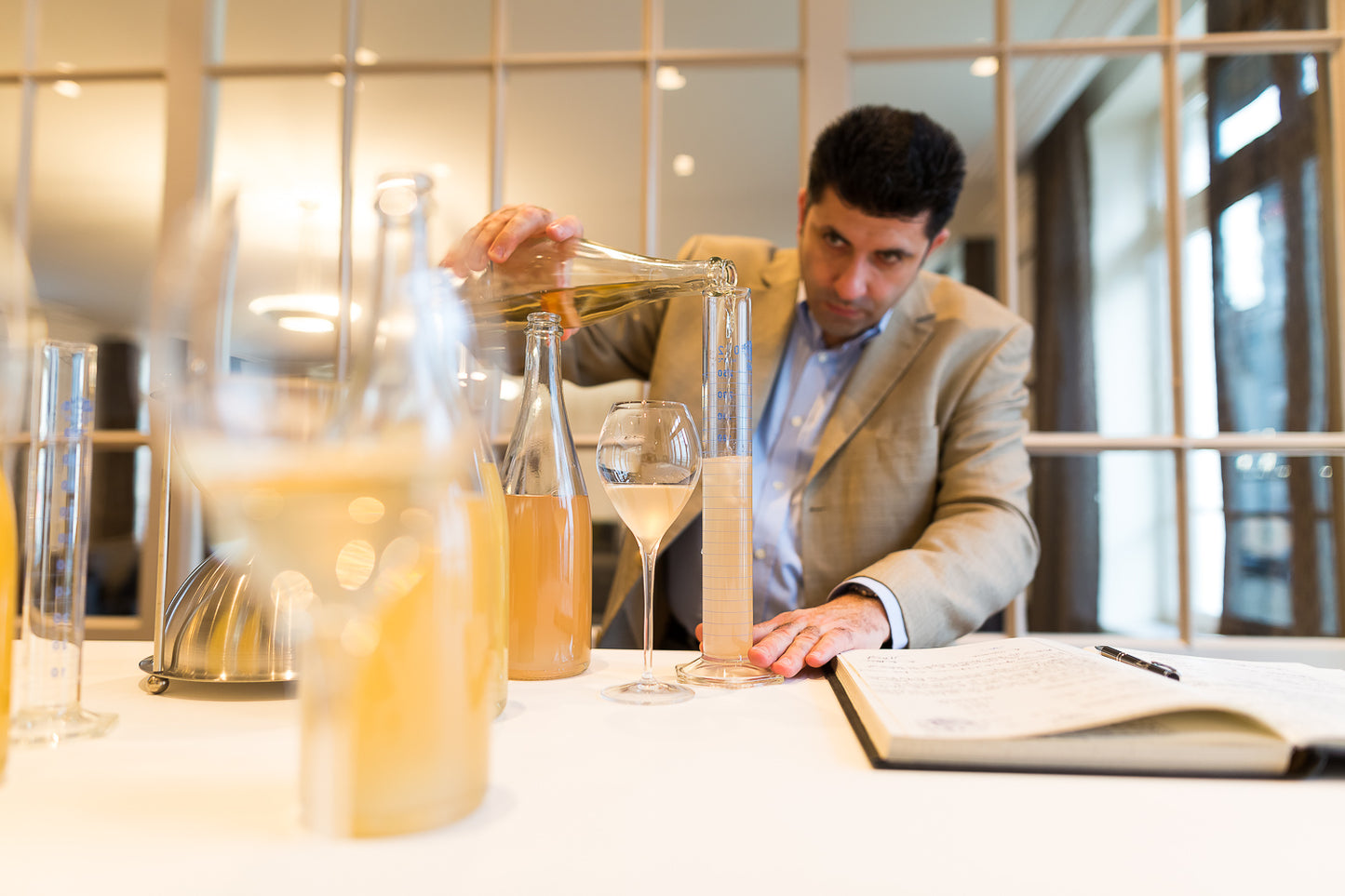 Cellarmaster of Champagne Palmer & Co.
It is well known that land in champagne is incredibly valuable and in high demand. Palmer & Co. is in an enviable position as this cooperative based in Reims has 285 member growers which covers 40 villages and up to 400 hectares of vineyards. With an exceptional 'colour palette' of vineyards to orchestrate his wines, you could say Xavier is spoilt for choice. Having a keen eye for detail and the ability to blend across multiple vineyards from hundreds of hectares takes true talent, dedication and a vision for the future. 
We honour Xavier as our feature winemaker this month on the Emperor Edition.
What would be your dream job if you didn't work in Champagne?
Chef
Describe one of your favourite food and Champagne pairings.
Amazone de Palmer with a Comté cheese
What's your drink when no one is watching?
Muscadet
If you could choose one person (dead or alive) to share a bottle of your champagne with who would it be?
My father and my peers
What is your favorite restaurant or bar for drinking champagne in?
Urbane in Brisbane
If you were going to seduce someone special with a bottle of champagne what would it be?
Blanc de Blancs Palmer & Co in magnum
What's trending in champagne right now?
Sustainable Development
Who is your 'winemaker to watch' at the moment? Someone who is up and coming.
Sabrina PERNET from Château PALMER
Where is your favourite place to be in the world?
Bordeaux, France