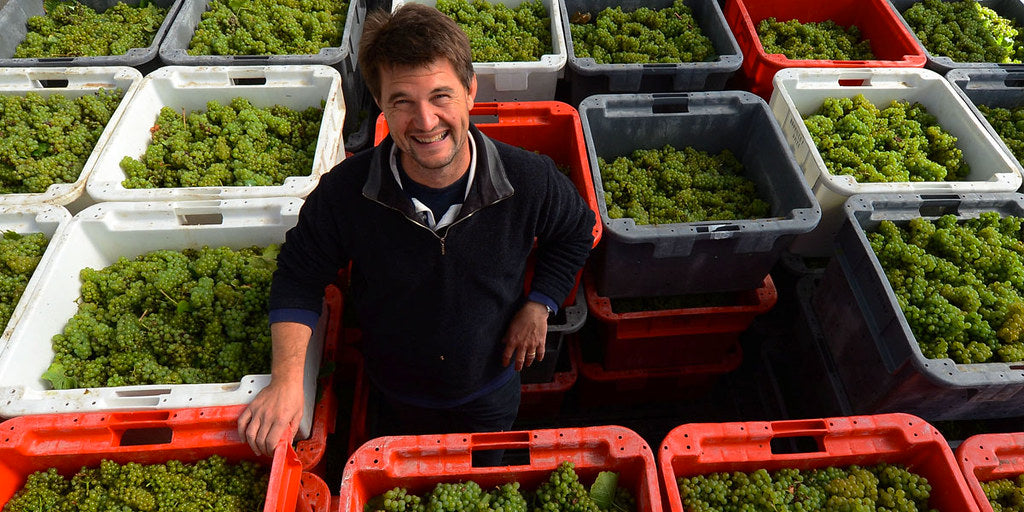 Welcome to the August Edition, featuring our special guest - Tango - our newest edition to the Emperor family who is a Boston Terrier, so nicknamed - 'The American Gentleman'.
This month it's all about chardonnay in champagne. We chose two different producers that are well known for their chardonnay style in their respective regions.
First up is 
Franck Bonville
 based in the Grand Cru terroir of Avize along the Côte des blancs. Next is 
Le Brun de Neuville
 based in the village of Bethon along the Côte des Sezanne. One is famous for it's chalky soils and the other for it's limestone. What's the difference for chardonnay? How can you tell the difference?
We also discuss why chardonnay is such a great earth conduit, expressing where it is grown particularly well - a terroir wine - as such. Other grape varieties famous for this are Pinot noir and Riesling (in Germany and the rest of the world).
The wines we are looking at is the 100% Avize Grand Cru 'Prestige from Franck Bonville made by third generation winemaker, Olivier. Followed by the 2008 vintage from Le Brun de Neuville aged nine years in the cellar and 96% chardonnay plus a dollop of pinot noir.
Please enjoy the episode and as always, we've left the bloopers in for a bit of a laugh as we can all do with one right now.
Thanks for watching and enjoy your champagne.
Warm regards,
The Emperor Team, Kyri, Kyla, Maud & Kimberly