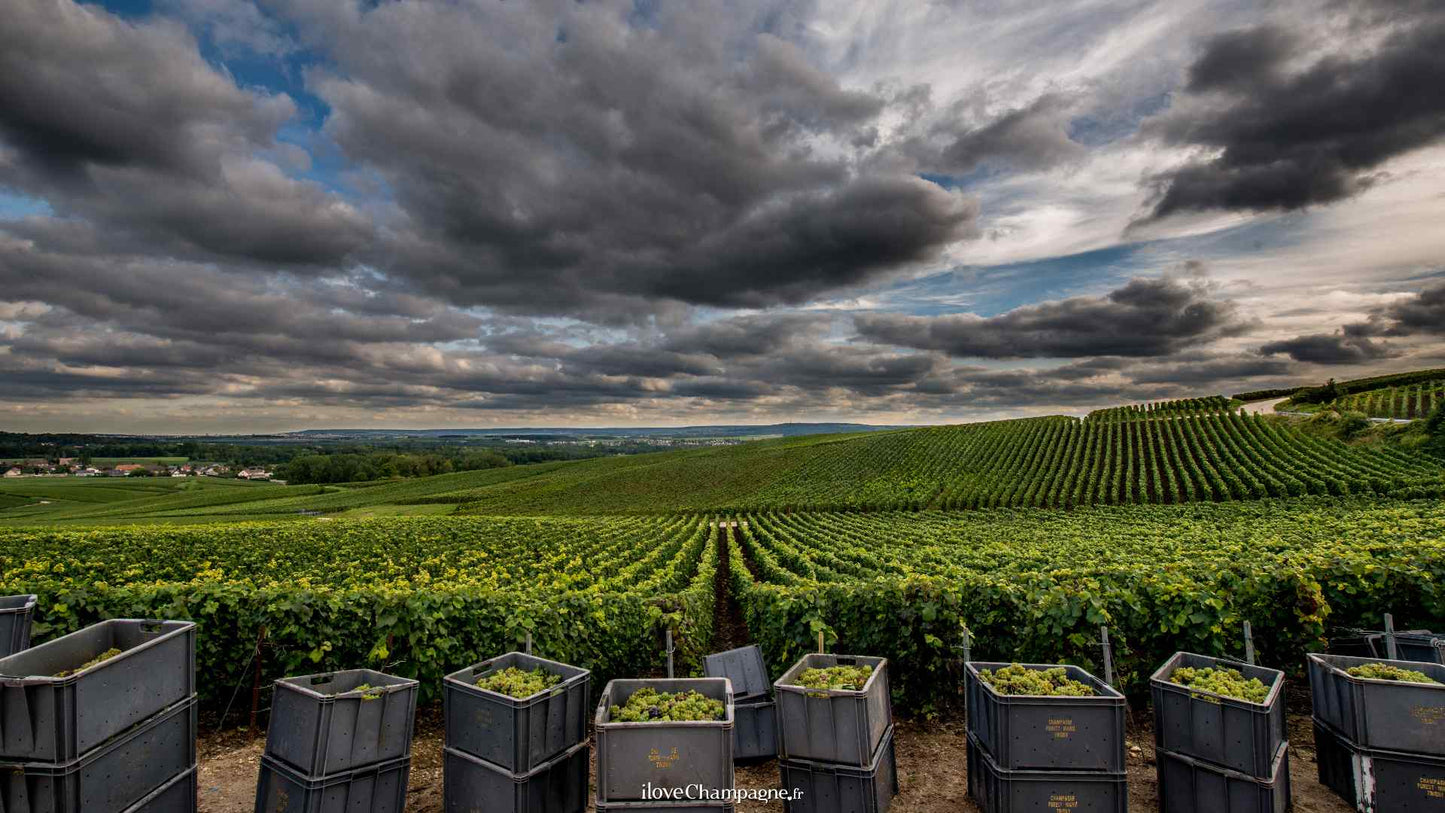 It is fair to say that we have spoiled our club members over your recent journey with us, with several Grand Cru wines, single plots, award-winning champagne and small produced rarities. I thought it was high time we all get our 'wellies' or gumboots on and head into lesser known villages and uncover some hidden gems. Are you ready?
Our first producer Champagne Maurice Grumier, hails from the village of Venteuil which sits on the right bank (north side) of the Marne River which is mostly chalky soils, with a little sand and clay.
Fabrice, the current generation of grower, also has vineyards from the opposite side of the river, in a village called Festigny (remember Apollonis?), which sit on predominantly limestone soils and the wines here have a more aromatic profile.
Interestingly, Festigny is also one of the most sought after villages according to Antoine Roland-Billecart by the renowned house - Billecart-Salmon. At the house's 200 year anniversary in 2018, Antoine introduced Kyla and I, to one of his contracted growers from Festigny, saying "he has some of the best parcels of Meunier, we love his fruit." We understand why.
Our next lesser known producer coming from the northern part of Champagne in a village called Trigny, is Champagne Forest-Marie. They are in a pocket known as the Massif de Saint Thierry which is north of Reims.
It neighbours another village called 'Merfy' with the famous young grower Chartogne-Taillet who produces village-specific wines and hotly lauded by critics. Also, just across the N31 highway is another village called Vrigny which cult grower Egly-Ouriet makes his famous 100% Meunier called 'Vignes de Vrigny'. Lesser known? Yes, lesser quality? Absolutely not.
As always, we are excited to transport these pieces of 'liquid time' to you and we know you will enjoy them as much as we have. Thank you for tuning in this month, enjoy the video (when we release it) and feel free to share your feedback on our Facebook Group or on Instagram by tagging #emperorchampagneclub.