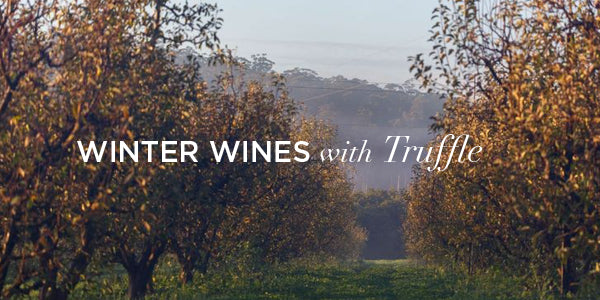 As we are in the middle of winter and spending more time indoors, we decided to partner up with our foodie friends from Food Creative and Truffle Melbourne to bring you two fantastic dishes to go with our wines this month. First up is a gorgeous producer from a tiny village known as Talus Saint-Prix (at the base of the Côte des Blancs) called Jeaunaux-Robin.
We loved their 'Le Dessous de la Cabane' Rosé assemblage which is juicy, flinty and filled the ripe mandarin and red fruits. Our Chef de Cuisine, Emma Rosen, chose a Ravioli filled with earthy potato and black truffle, finished with some cream. Next up was Devaux Millesime D 2008.
An outstanding wine from this polished and well presented producer hailing from Hameau de Villeneuve (known as a Hamlet in English) based in Côte des Bar in Champagne's South. We have 10 years of ageing with only the best fruit from the chalk rich soils of the North - Côte des Blancs - 50% chardonnay and 50% Pinot coming from the clay rich soils of the South.
Emma chose a Duck leg confit with truffled pecorino, parsnip purée, egg-yolk confit and french fries. Could this be food pairing heaven? Enjoy the episode this month and feel free to purchase the wines directly from our store and truffles too. Please contact us if you would like the recipe's mentioned above. Santé!