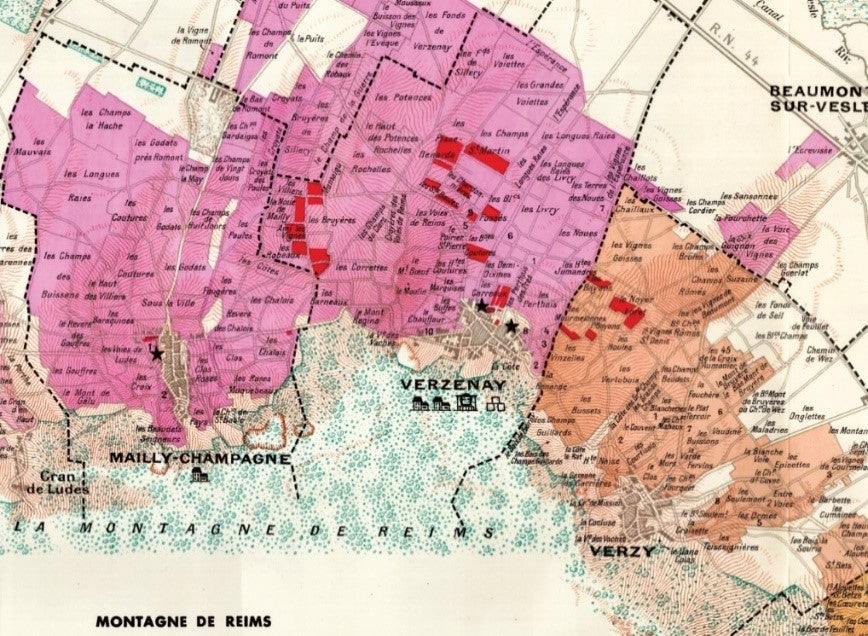 This month we look at two producers coming from two different villages. Each of the villages provides a typicity to the wine in our theme - Mono Cru.
We have Mouzon-Leroux from the Grand Cru village of Verzy and Etienne Calsac (based in Avize) showing us his 100% chardonnay from a parcel he owns in the 1er Cru village of Bisseuil - 'Les Rocheforts'.
We look at why the champagne tastes a certain way from each are and discuss the differences between a single village versus a multi-village champagne which is commonplace amongst the most esteemed and larger houses such as Charles Heidsieck (120 villages) and Laurent Perrier (55 villages).
It is not so much of which is better, but more so, what to expect from a 'Burgundian' style or singular expression of champagne as opposed to a multi-village multi-cuvée blended style.
Certain winemakers believe that champagne should be a representation of the region rather than a single village approach. We present this month's topic and we would love your feedback on it.
What would you prefer? Thanks for watching.