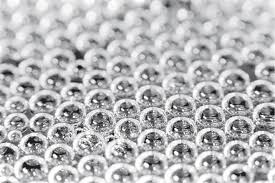 Get strapped in for another sensational month of champagne.
This month we geek out on 'yeast' strains and look at the two natural growers using indigenous yeast to create their champagne.
You may ask, what is the difference? Well, in the video we get into the difference between industrial yeast, which is packaged in a lab and used to secure the second ferment.
This has been the norm for champagne producers across the region, however as time and biological engineering has progressed, growers are able to zone in on the strains that exist in the vines.
This is exactly what Jerome Dehours has been doing from the last few years, working closely with a Comite Champagne approved laboratory to establish the yeast strain most prominent in his vineyards.
After much testing and identifying, Dehours and the lab found the yeast strain and he created his first wine 'Nature' with it. From tasting two identical champagnes made in exactly the same way, just with industrial versus indigenous yeast from his vineyard strain, the result was unanimous.
The natural strain proved to be better in almost every way. He has decided to move his entire production to using this yeast in the future. How exciting. Alexandre Chartogne from the northern part of champagne in the Massif-Thierry.
The connoisseurs will receive a bottle of the single vineyard 'Couarres Chateau' which is a Blanc de noirs which also uses natural yeast for the first ferment and the secondary ferment or 'prise de mousse'. The wines are sensational and we are super proud to bringing them to all of our champagne loving members. Enjoy the episode and check our website if you are interested in joining the club.
Best regards, the Emperor Team, Kyri, Kyla, Maud & Kimberly.