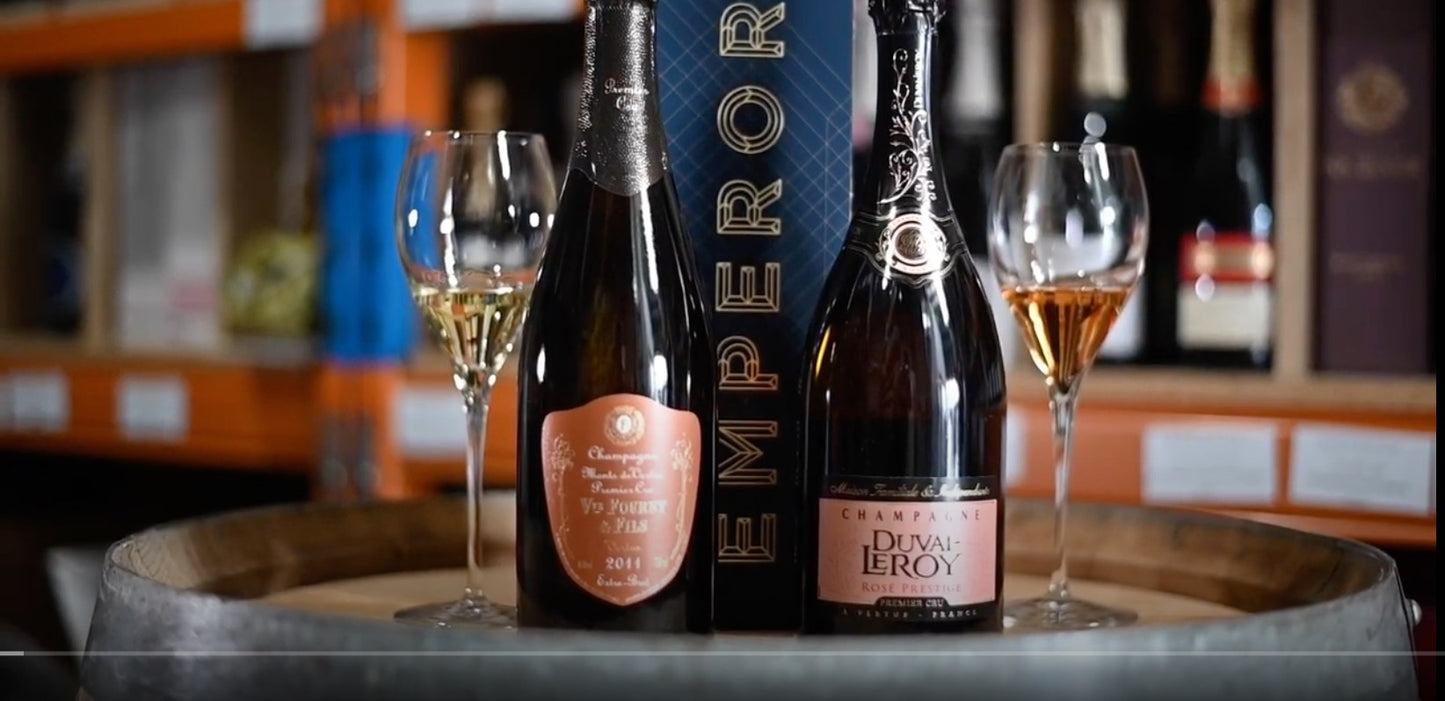 At last! Spring has come round where the trees are blooming and the Sun is out. I think it is fair to say that we all need some warmth and positivity. We thought it would be an ideal time to select wines that best reflect this mood.


Our wine selection this month comes from two houses bases in Vertus. Both are Negociant-Manipulant and both create premium and well-crafted champagne.

The first producer is Duval-Leroy and their fantastic Prestige Rosé made in a macerated style and blended with some clear wine to produce a lighter coloured style. This has the added bonus of having about 6 years ageing in the bottle and a special feature 'bottle-shape' that has a thinner neck and wider body to slow the ingress of oxygen the result is no short of brilliant. Did we mention that this has only Grand Cru and premier Cru fruit?

Next up is Veuve Fourny et Fils which is run by the two brothers Charles and Emmanuel Fourny. They are Vertus focussed with all of their wines made from this Premier cru village. In fact they changed their producer status from Recoltant-Manipulant to Negociant-Manipulant so that they can buy fruit from family and friends that own vineyards in Vertus. They instill their viticultural practices which are natural and use organic methods. Destined for out Connoisseur tier, the 'Mont de Vertus' 2011 is a single vineyard champagne coming from the northern part of Vertus closer to the grand cru village of Les Mesnil Sur Oger called Les Barillées. The fruit is sourced from the mid-slope and from old vines some 60 years plus. It is an incredibly mineral wine with plenty of intensity and staying power. What a great way to express the terroir of Vertus.

We certainly hope you enjoy these champagnes and do remember to give the wines air in your Emperor Crystal Tulip to fully express them. Someone once gave me a great analogy, the wine in bottle needs time to open up much like when you need to stretch your legs after a long car ride.

Thanks for watching and see you next month.

Warm regards,

Kyla, Kyri, Maud, Kimberly and Nathan - our videographer.