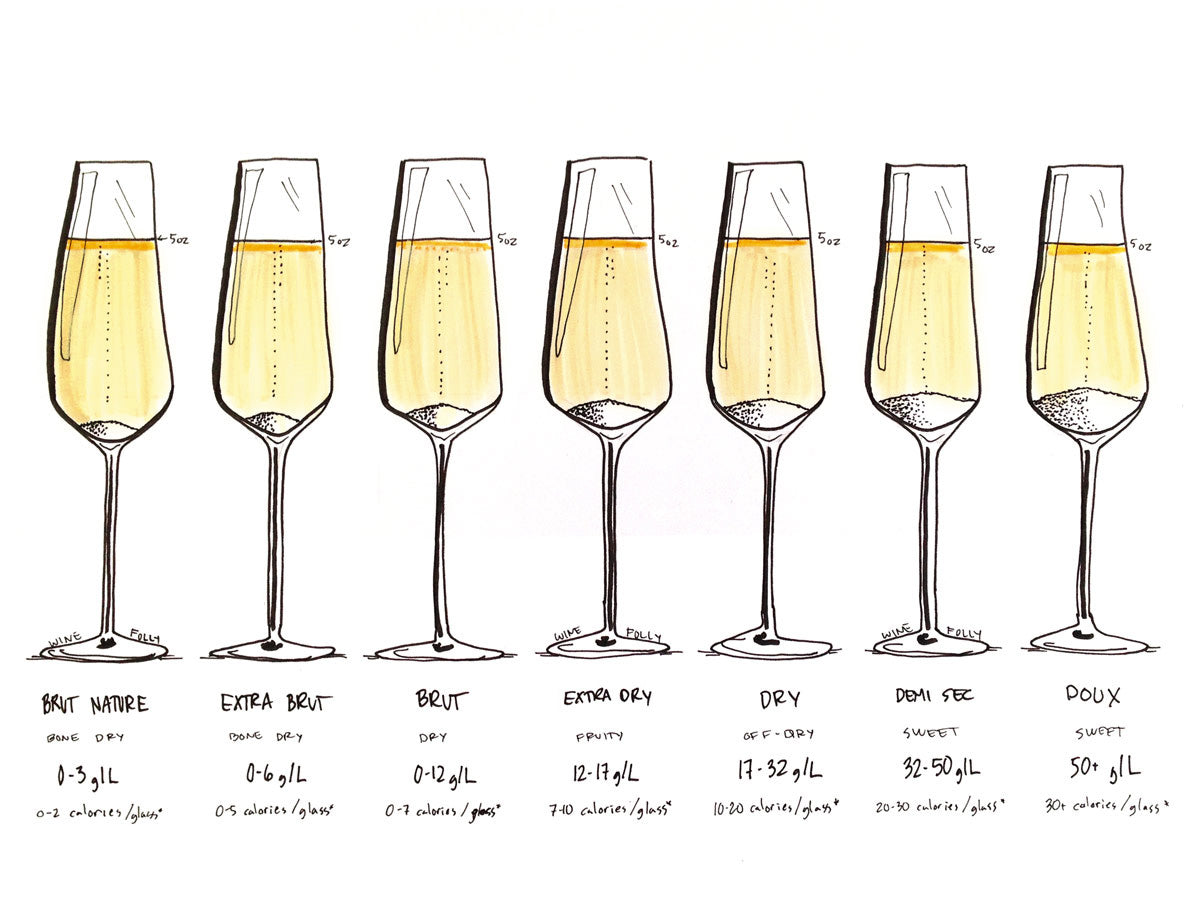 Why do we love Extra Brut? Well, as a category and champagne style it is commonly misunderstood. Which is why we wanted to present this month's theme talking about some of the key values that make the extra brut worthwhile. First and foremost, yes you will spend a bit more on a bottle however it represents one of the best value for money champagne's to buy as on average it aged for a least 2-3 years longer than your standard Brut champagne and they often source the best, ripest plots of grapes to make it.

What does Extra Brut mean?
I would like to clarify for those of you that don't already know, what extra brut refers to. It is in fact the level of sugar, or 'dosage' that is added to a wine after it has come up from the cellar and has aged a minimum of 2-3 years. Here is a great visual table that explains what these different levels are.
The most popular category in Australia is Brut which actually isn't that far off extra brut. Often, the consumer's perception is that extra brut is simply too dry,... However what you will see this month is that most wines go through extended ageing, 4 and 6 years consecutively for both Charles Collin and Laurent Perrier wines which create a finer bubble and softer mouthfeel which offsets this dryness. In fact we have one Extra Brut wine by Charles Collin that has 4 g/l sugar added to it and one Brut Nature wine from Laurent Perrier which has had no sugar added to it.