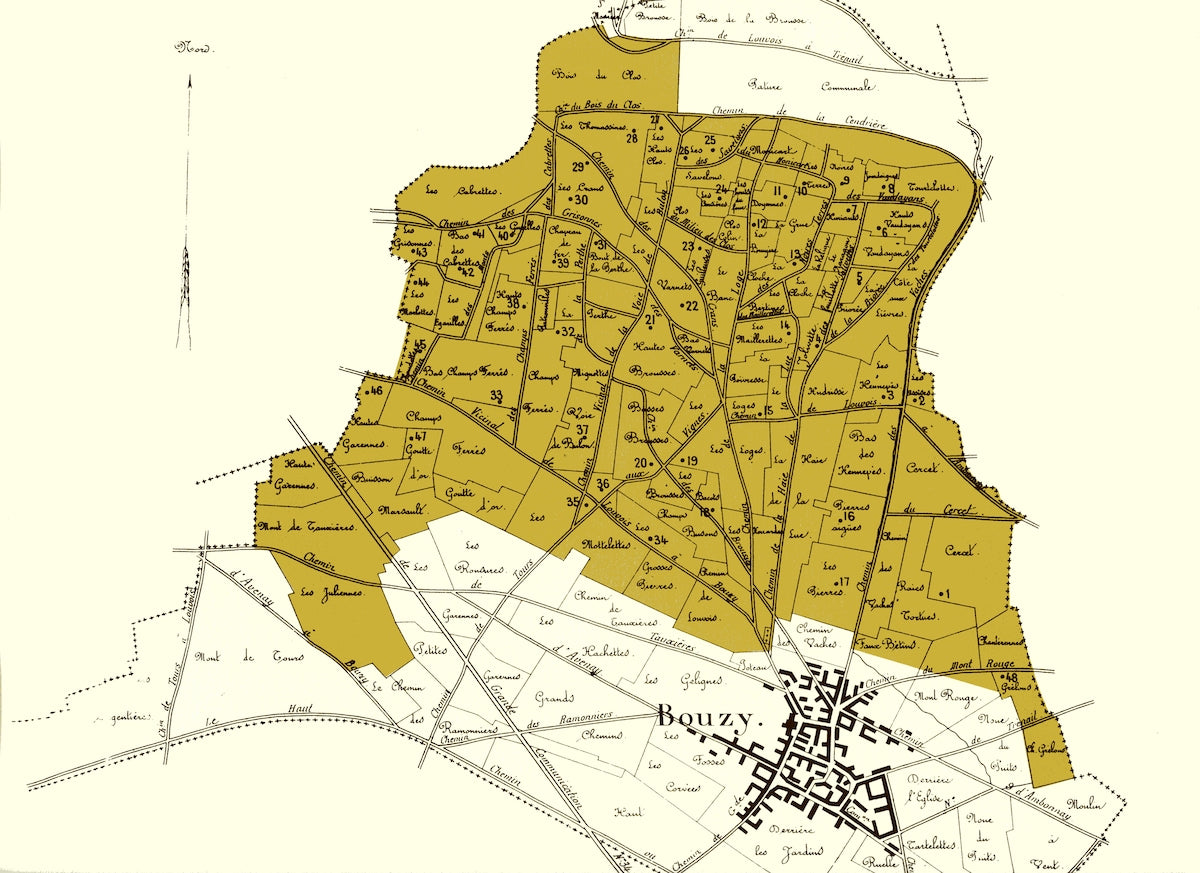 You are in for another treat this month as we zoom in on two excellent villages, the Grand Cru of Bouzy, looking at the hugely exciting and highly awarded grower of
Pierre Paillard 
and not too far from them in the Petite Montagne de Reims, is a village called Ecueil (pron: Eck-cohy) where we introduce for the first time the small yet dynamic house of
Lacourte-Godbillon.
The idea this month is looking at producers who are crazy passionate about their village and want to highlight all that it offers in one champagne expression. These dedicated families have produced their wines from pretty much every plot they own and made it their signature wine.
Bouzy is famed for it's chalky soils and extroverted minerality whereas Ecueil is more a mixture of sand and clay which offers different textural dimension and fruit expression. More yellow fruit from the Pinot noir in Ecueil than the red fruit counterpart in Bouzy.
The wines for 'Lovers' this month are the
Pierre Paillard 'Les Parcelles' XIII
, literally meaning 'the parcels' - there are 25 known parcels in Bouzy and the Paillard brothers use 22 of them. The Connoisseurs will also receive
'Terroirs d'Ecueil'
from
Lacourte-Godbillon
which uses 18 parcels within the village, please refer to the image below, courtesy of the house.