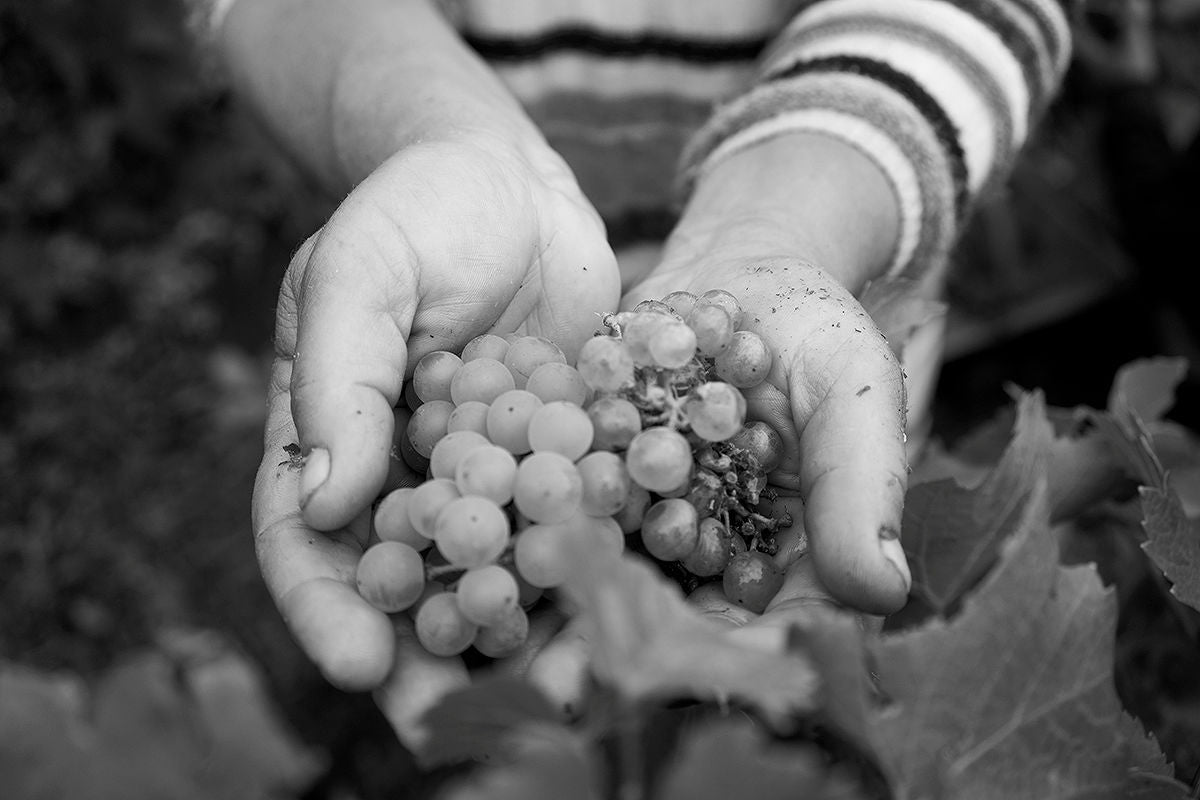 This month we look at one of the forgotten grapes of champagne - Pinot Blanc. Many champagne lovers know of the three most common varietals in Champagne but in the giant rule book of what 'can' and 'cannot' be done to produce champagne there are actually seven permitted grapes.  
There varieties are Pinot Noir, Chardonnay and Pinot Meunier with the more peculiar varieties being Arbanne, Petit Meslier and Pinot Gris (aka Blanc Vrai) and Fromenteau. Pinot Blanc is originally from Alsace and has to be cared for gently in the vineyard. In general, more pruning is needed as it has big grapes and is susceptible to botrytis. It has large flat leaves which are light green in colour and has a marked floral and honeyed aroma which produces wines that are full and rich. 
For the Champagne Lover's, everyone will receive the rare and fascinating Philippe Fourrier Pinot Blanc (100%) and for the Connoisseur's you will receive the Philippe Glavier as well which is 100% Grand Cru Blanc de Blancs from a tiny production in Cramant.
Image by Gentl & Hyers