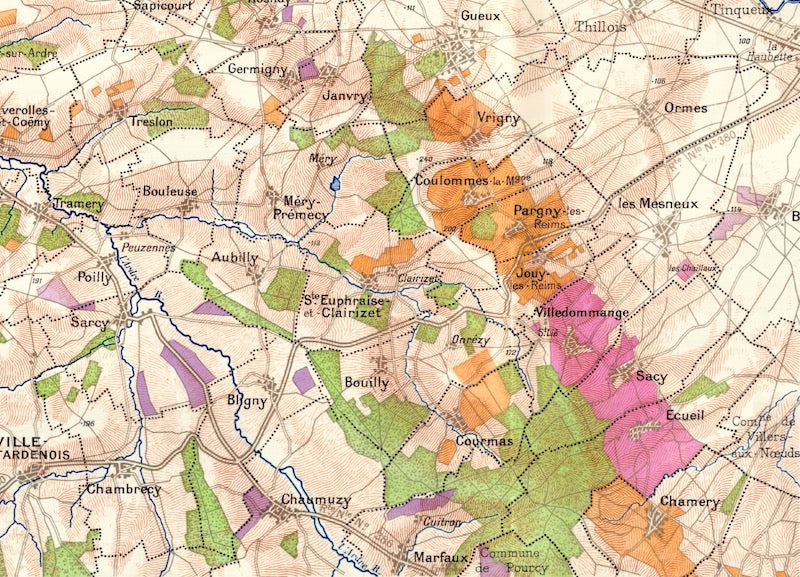 As part of our 'regional focus' series, we have chosen to look at the sub terroir of Petite Montagne de Reims and the Vallee de L'Ardre which boast some excellent producers making superb champagne.
Our producers of focus this month are firstly
Nicolas Maillart
, based in Villers-aux-Nœuds who is making waves in the champagne region producing high quality, artisanal champagne.
Secondly, if you haven't come across him before we are exalted to showcase the infamous Francis Egly from
Egly-Ouriet
who's wines are nothing short of cult-like in the wine world.
Although based in Ambonnay, he sources his Meunier from the northern part of the Petite Montagne de Reims known as Vrigny, hence 'Vignes de Vrigny' which is included for Connoisseurs this month.