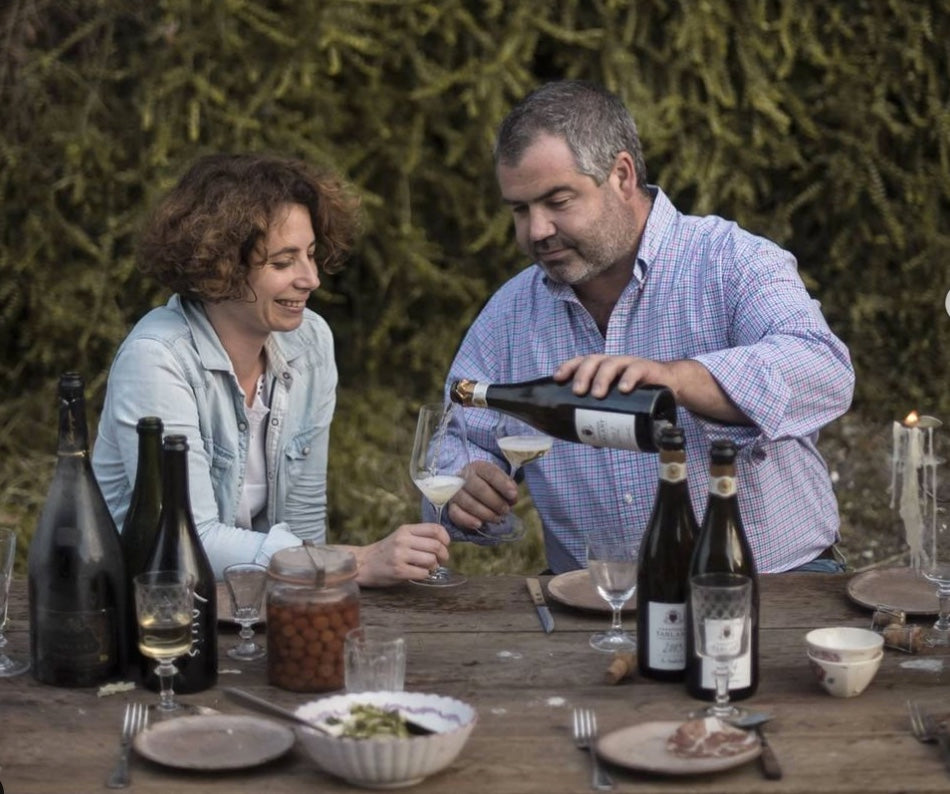 Welcome back for another edition of the Champagne Club.
We have chosen in our minds two producers that go above and beyond to bring you their wines and we get right into what makes them different and look at their amazing wines. First up is the highly respected grower - Pascal Doquet based the in premier cru village of Vertus. Other notable producers in this village are Larmandier-Bernier, Duval-Leroy, Veuve Fourny and Andre Jacquart.
His wines are all about terroir expression and using plant management to govern the soil. He has been certified organic since 2010 but it's more than just that. It's his vision for the wines and his time ageing the wines. The results are super impressive, hence being selected for this month. We are looking at his Arpège Brut nature Blanc de blancs - which Kyla was quoted saying, that is possibly "one of the best Blanc de blancs I've had". We loved the blend across the villages and the freshness matched with richness in a perfect harmony.
Next up is Tarlant, based in Oeuilly along the Marne Valley. Run by brother Benoit and sister Melanie, this is arguably one of the first TRUE grower or independant champagne houses dating back to 1687. Their philosophy fuses tradition along with the experimental and the sheer variety in the soils they manage provide unique character in their wines.
They carry out long ageing with no malo in their wines and they blend across their 60-odd parcels with precision. Benoit is quoted for saying "I have no rules" he blends to a style that the year offers rather than being consistently making the same wine the same way. His ZERO Brut Nature is his signature and we take a closer look.