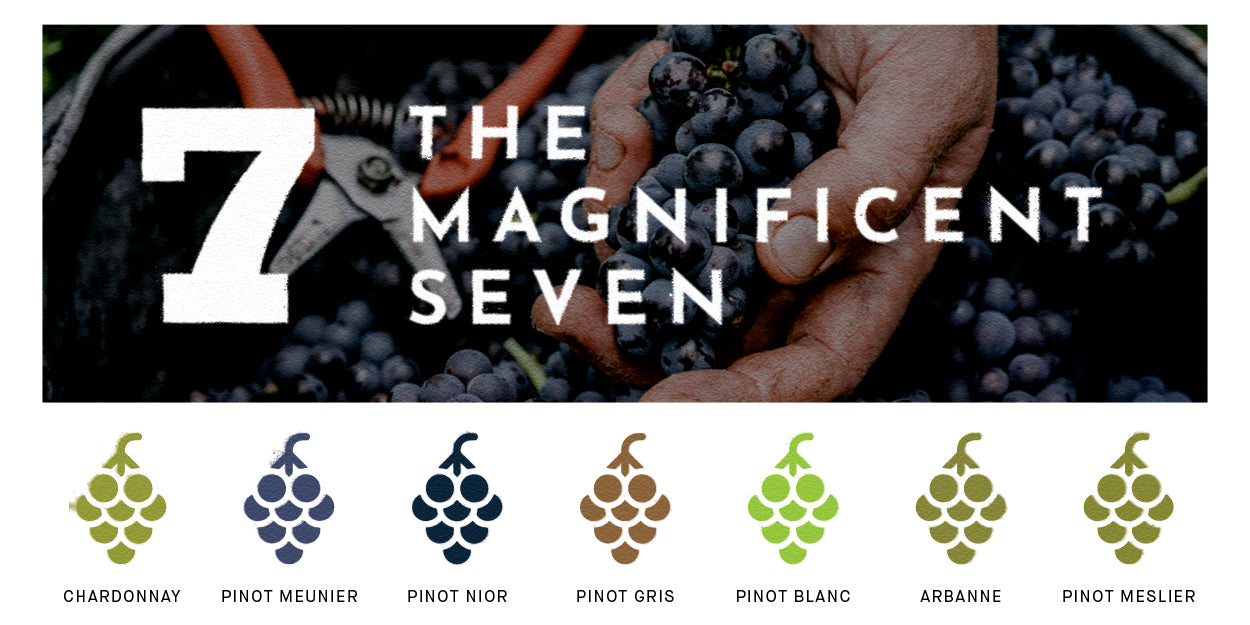 This month is about history, more specifically the grape variety history of Champagne. Many of you are well aware of the three most popular varieties, Pinot Noir (38%), Meunier (32%) and Chardonnay (29.7%) in order of most grown. The other four are; 
Pinot Gris (aka Fromenteau), Pinot Blanc (aka Blanc Vrai), Petit Meslier and Arbanne. All are white varieties and they make up less than 0.3% of plantings.

Throughout our communication, I have gone into detail about each variety, to give you a clearer understanding of what they look like, taste like and touch on why many of them fell out of favour several decades ago only to be reintroduced more recently, in a sort of 'forgotten varietal' renaissance.

The producers we are looking at this month are the young and talented team of Clément and Agathe from CH Piconnet based a village known as Neuville-Sur-Seine in the Côte des Bar and Benoist and Isabelle Perseval from Perseval-Farge, situated in the pretty premier cru village of Chamery in the Montagne de Reims.

CH Piconnet is essentially first generation as they started in 2014 and they feature Pinot Blanc strongly in their wine - '3 Cepages' or '3 Grape varieties' and Perseval-Farge has the rarer varieties, Arbanne, Petit Meslier and Pinot Gris along with Chardonnay in their Single parcel wine 'Les Goulats'. What we noted from both of these wines was the aromatic profiles displaying distinct floral  whilst the level and appearance of acidity of both of these wines is overall higher than say a regular blanc de blanc from the Côte des Blancs.
Enjoy the edition and feel free to share your feedback on our socials.

It truly is a thrill to share these rare and limited champagnes with you this month, as I am sure many of you have never had these before.