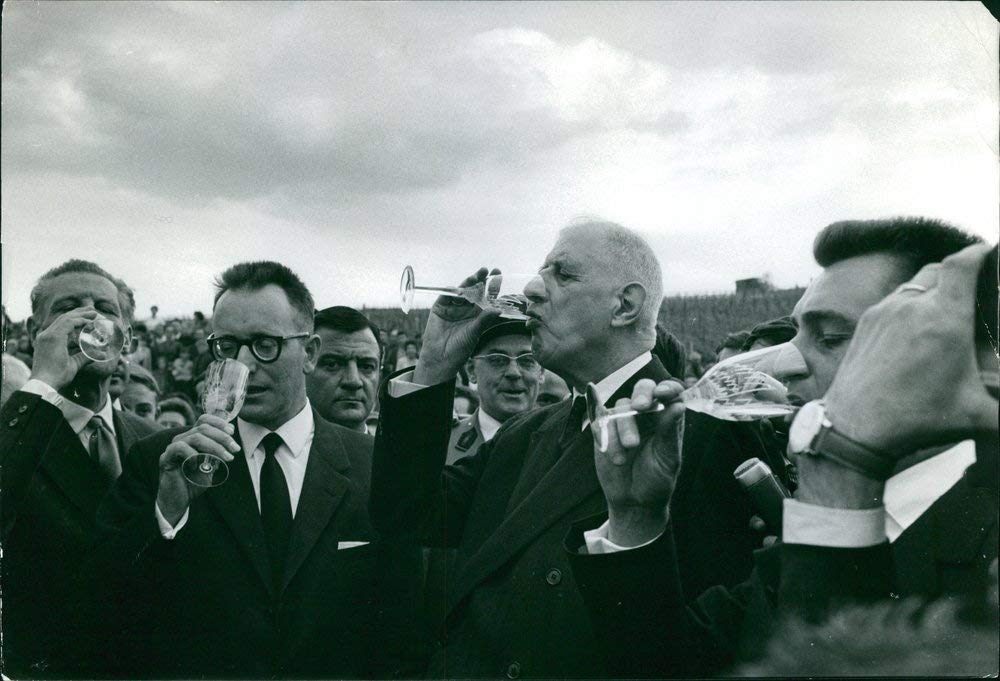 We have wanted to create a more historical reference to champagne this month looking at two important figures that were influential in Champagnes' colourful past.
Our first figure is Pierre-Charles Taittinger (4 October 1887 – 22 January 1965) was the founder of the Taittinger champagne house and chairman of the municipal council of Paris in 1943–1944 during the German occupation of France, in which position he played a role during the Liberation of Paris.
The next figure is Charles de Gaulle or should we call him by his full name Charles André Joseph Marie de Gaulle, (born November 22, 1890, Lille, France), French soldier, writer, statesman, and architect of France's Fifth Republic. During the 1960's, when he was not at the Elysée Palace or on an official journey, General de Gaulle resided at his property, la Boisserie in Colombey-Les-Deux-Eglises.
Through his affection for the Champagne hills which surround la Boisserie and of which he talks in his memoirs, he delighted in savouring the produce of this part of France which he so loved.
He discovered Drappier Champagne thanks to his faithful aide de camp, Colonel de Bonneval, a customer of the house, and it was the Extra Dry Cuvée, rich in Pinot Noir, which was adopted.
On 18th June 1990, on the occasion of the 50th anniversary of the call to arms, the Collection Charles de Gaulle Cuvée was launched as homage to a historic person who marked Champagne with his presence.
We hope you enjoy this month's episode, enjoy Xmas and New Years with family, friends and loved ones! Thank you for all your support and banter this year, until 2020! Warm regards, Kyri, Kyla and Team Emperor