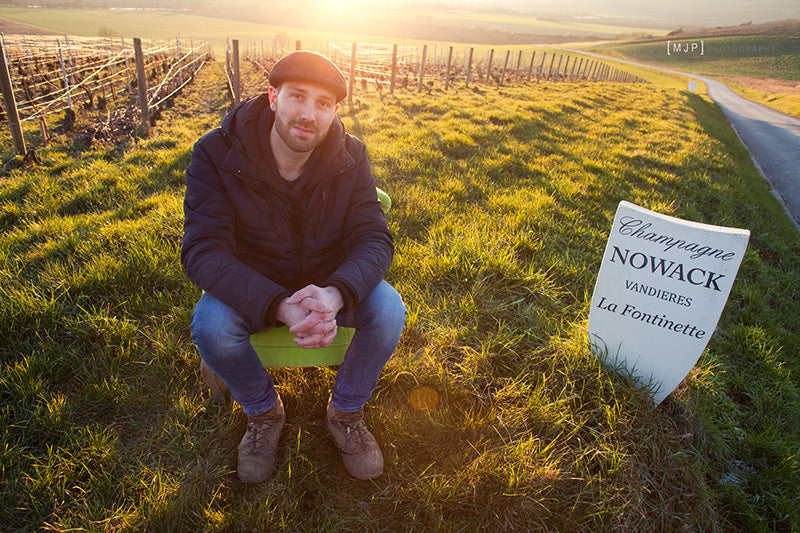 Welcome back! We hope you had an amazing time of the holiday break and are back and are revived and ready to go for 
2020
? We certainly are and what a way to kick of a new decade with two fresh producers and even fresher cuveès. Both happen to be from the Marne Valley, both farm Biodynamically and both are hell bent on expressing the soils of the their respective villages.
First up is 
Vadin-Plateau
 based in Marne Valley. It is run by ninth generation winemaker, Yann and they own 7 hectares across 7 villages in champagne including Cumières, where they are based; Hautvillers (home of Dom Perignon), Aÿ (home of Bollinger & Gosset), Damery, Venteuil, Pourcy and Chateau-Thierry in the far western part of the Marne valley.
Vadin-Plateau have two main styles of production, 'traditional' which blends across different vineyard parcels and features our wine for this month. The other is known as 'exceptional' and is often single vineyard and very limited.
Next up is the sought after and talented young cat by the name of 
Flavien Nowack
 who is in the neighbouring town of Vandieres, also in the Marne Valley. His family have also been producing champagne for several generations, since the early 1900's and we are fortunate enough to get our hands on one of his three single vineyard, single varietal and single year wines. This is very much in line with the 'Burgundification' of Champagne, which is to focus on single vineyards rather than the traditional blending.