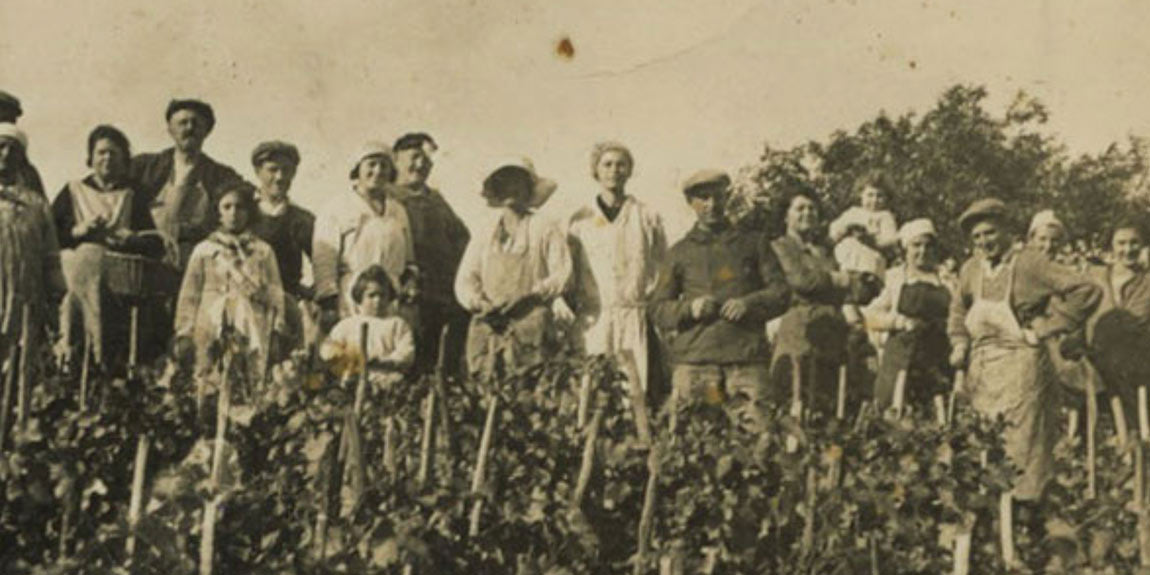 Bonnet-Ponson is a family business, passed down from generation to generation.
The family has been crafting beautiful champagne since 1862, with Gregoire Bonnet being one of the first recoltants manipulants of the village of Chamery.
For over 150 years, Champagne Bonnet-Ponson has perpetuated the art of champagne creation in the beautiful Montagne de Reims region. Instilling human strength and perseverance into the business, the family lived through many historical moments such as the first installation of electricity to their village as well as the destructions of World War II to their land.
Bonnet-Ponson was established through the union of Andre Bonnet (Gregoire's great-grandson) and Monique Ponson, hailing from a winegrower's family based in Vrigny. They were married in 1956 and started the domain Bonnet-Ponson with plots in Chamery, Vrigny and Coulommes la Monatgne.
With the expansion also came new cellars; caves dug by the family in Chamery in order to age their Champagne longer. 
Bonnet-Ponson is now into their 6th generation of winemakers with Cyril Bonnet the newest addition.  After studying oenology in the southwest of France he came to the fold in 2013 and has been an important figure in the company since they began converting the vineyard into organic cultivation methods.
Today the House operates on the focal points of respecting the soils, preserving their health and producing authentic wines. After the bottling and the 'prise de mousse' (foam creation), each bottle will mature for a minimum of 36 months and up to 10 years for each vintage.
We are proud to have this fascinating 'father and son' label exclusive to Emperor and to bring it to the Australian public.
Bonnet-Ponson 'Jules Bonnet' Blanc de Noirs
Named after the winemaker's great-great grandfather
Bonnet-Ponson Premier Cru Extra Brut
Think: "Boutique Billecart-Salmon Brut Reserve"
Bonnet-Ponson Seconde Nature (Sulphur Free)
Organic and better for you!