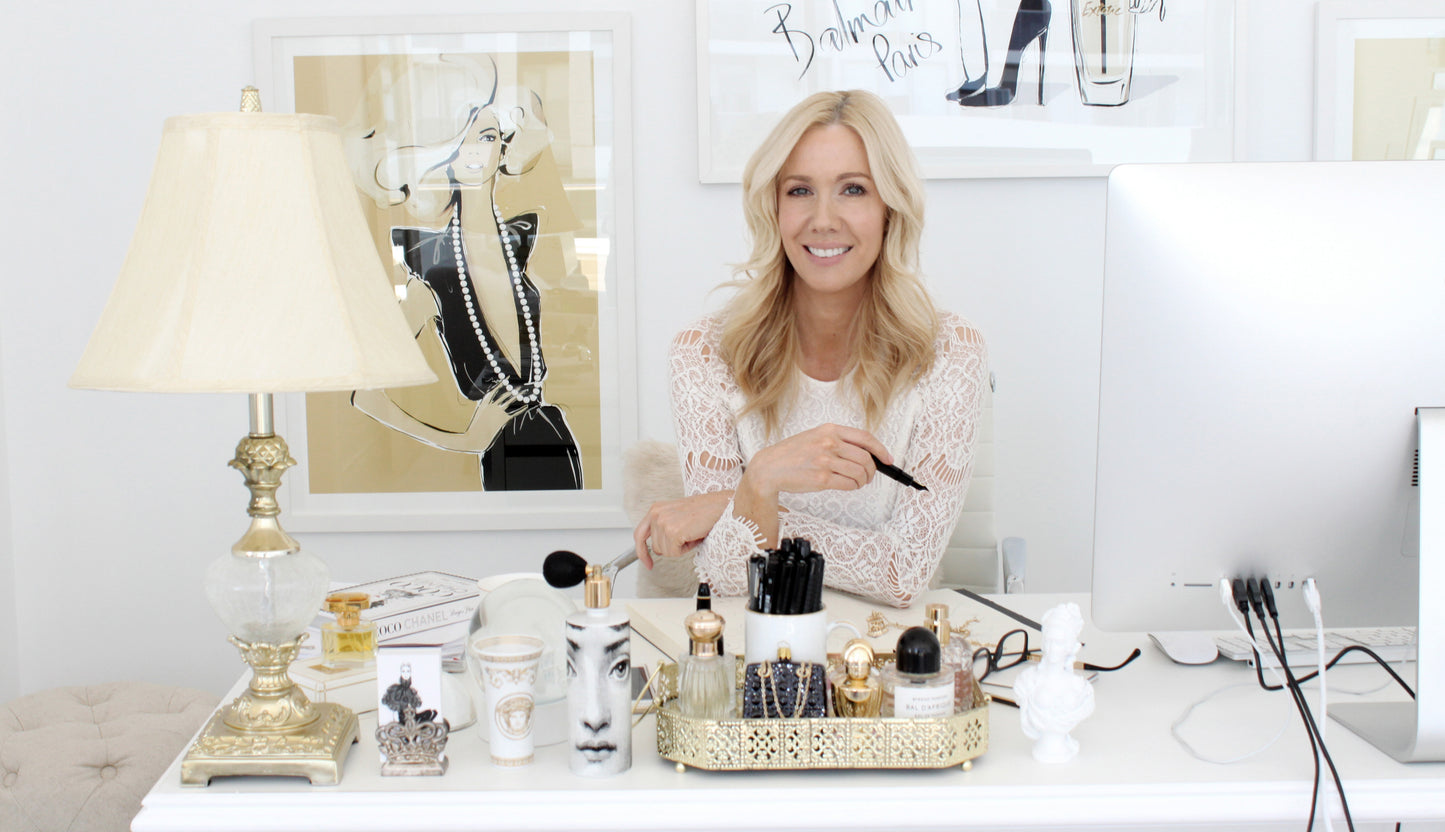 Megan Hess has created the life one can only conjure in the mind on a Sunday afternoon with a glass of champagne in one hand and a copy of Vogue in the other. Hess features regularly in Vogue and the other great magazines of the world as they share the story of her great success as one of the most iconic fashion illustrators of our time.
Megan has put her famous pen to paper for the world's biggest brands from Dior, Fendi, Prada and Louis Vuitton to Givenchy and beyond. She's gracious, intelligent, talented and beautiful and this month we feature Megan as our Emperor Muse in an exclusive interview. She too loves champagne. We salute you Ms Hess and we share your passion.
Share your favourite champagne memory with me? 
It was in Paris and I was there at the book launch for my Coco Chanel book. After a year of so much hard work in creating the book, it was so incredible to finally celebrate and I remember toasting to its release with the most beautiful French champagne. That first sip is still very clear in my memory!
If you were a bottle of champagne what would you be? 
Louis Roederer Cristal - Even the bottle and gold label looks like many of my accessories!
Can you tell me about a food and champagne experience which blew your mind?
One of my favourite places to eat is Baltazar in New York. Its the most perfect traditional French cuisine. It was my last night in New York on my book tour and I enjoyed the most delicious seafood dinner and champagne. I would normally only have champagne before my meal but this was perfection with my main of lobster and oysters…
Give me three words that people who know you, would use to describe you?
Creative, Curious, Happy
What is a piece of advice you would leave your younger self? 
Enjoy the journey as much as reaching the destination.
What is your favourite champagne? 
Louis Roederer Cristal