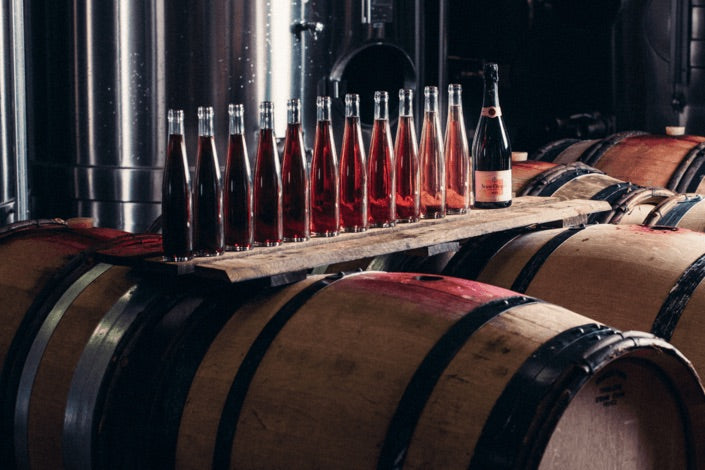 Often, we introduce you to artisanal style champagnes that you may not have come across before and the club focuses its energy on discovering exciting new producers. This month we thought we would look at two monolithic Grande Marques and have a champagne-off in the rosé division.
We have chosen Veuve Clicquot and Laurent-Perrier and we will look at how big houses operate and produce their rosé. Whilst rosé is a rapidly growing segment on a global scale, it is just starting to take off in Australia with some 281,000 bottles consumed in 2017. This year is the 200th Anniversary of Madame Clicquot producing the first known blended rosé.
We hope you enjoy the episode.