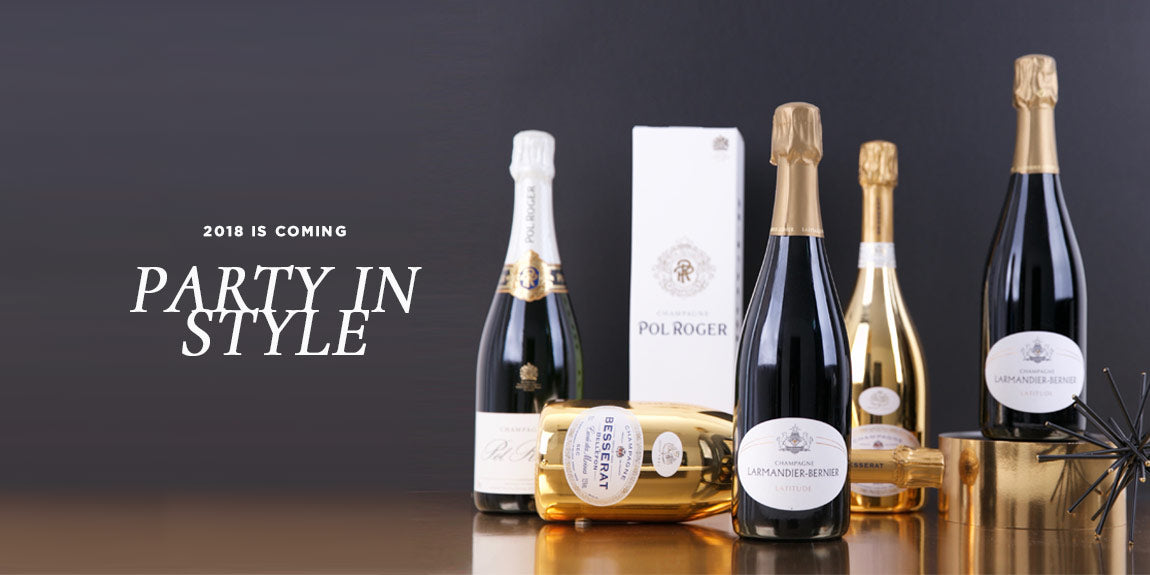 At no other time of the year is it absolutely mandatory to have your glass full of champagne than the turning of the hand of the clock at the strike of twelve ringing in a new year. 
It is THE time to 'drink champagne and dance on the table'.
Let Emperor take the guess work out of champagne this NYE with our Emperor Party Pack. We have an elegant and mineral blanc de blancs from the esteemed house of Larmandier Bernier which would partner with oysters and prawns to kick start the soiree. Follow on with the prestigious house of Pol Roger which is one of the most consistent, high quality producers in the region and their non-vintage is outstanding.
Add some sparkle and a little French Riviera flair to your party on mid-night by serving the super cool gold bottles of Besserat de Bellefon in old fashioned coupes. Serve this outstanding wine over a bed of crushed ice with some fresh mint and a squeeze of blood orange and a sliver of orange rind. 
When it comes to champagne, what's cooler than being cool? Ice cold! This idea of serving Demi-Sec (sweeter Champagne) over ice may not be for the purist but for a party its fun and 'on-point' right now.
Customers are looking for more interesting brands and more interesting styles of champagne and realise that taking a bottle of Moet & Chandon to a party is not the only option.
"We have over 150 champagne houses available in Australia with many of the small to mid-sized houses offering the best quality and the best value. Your guests will be impressed that you are trying something new in terms of brand and style as after all we are a nation of foodies and we love to mix up what we drink"
- Kyla Kirkpatrick, CEO Emperor.
For a limited time only we are offering the Emperor NYE Party Pack at an early-bird price of $475. 
Happy New Year!