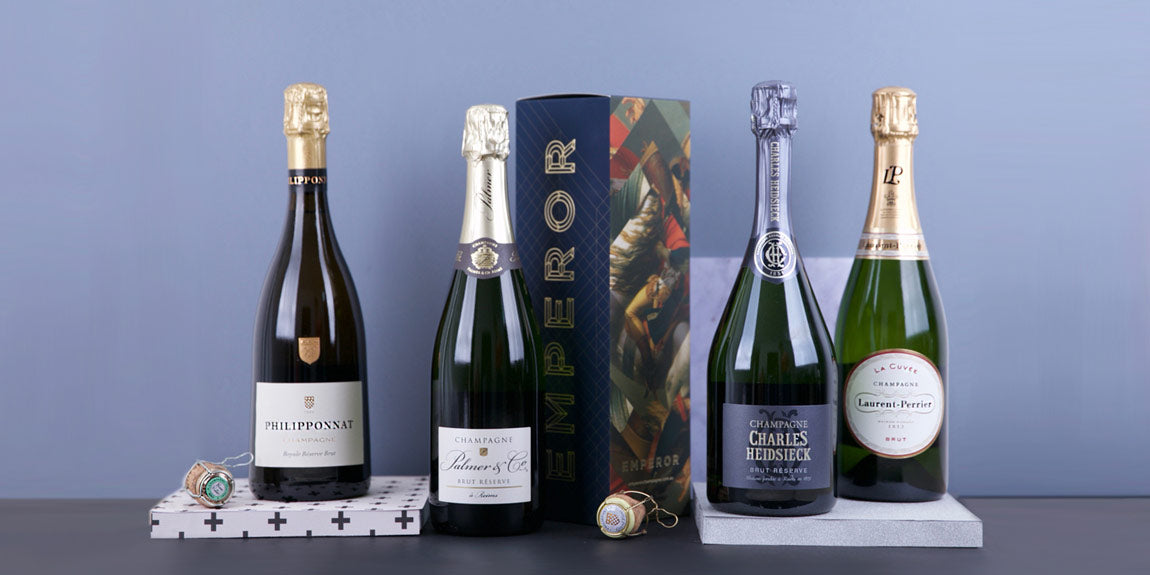 Non-vintage (NV) champagne is the most common category of champagne, so it's no surprise it is the most popular in Australia according to sales. It is as it says, a 'non-vintage' so not made from a singular year (vintage champagne) but instead is a blend several years of reserve wines (either in tank or barrel, some use a Solera system) to create a consistency that the consumer can identify with a certain style of the house. Non-Vintage is also the most difficult wine to make; contrary to popular belief and so draws upon the lion's share of winemaking in any team. It takes the family of Billecart-Salmon 3-4 months with tastings every week of multiple base wines before they decide on the final blend for the Brut Reserve. 
There are also an increasing number of houses that don't focus on consistency; in fact their focus is on producing a NV that is better than last years' NV. Antoine Malassagne of AR Lenoble is of this belief and says,"I try to improve and make the best wines I can every year," he explains. "Generation after generation, we try to improve vinification and practices in the vines." At the house of Jacquesson, their belief is similar and their excellent 700 series Non-Vintage changes each year, making the best from what they can create, improving on the year before. 
Non-Vintage champagne is also considered to be the 'calling card' of any Champagne house, as this may be your first connection with that particular champagne brand, maison's want it to be as good as they can make it.
Top 10 NV Champagnes (in no particular order)
Charles Heidsieck Brut Reserve, Reims - Rich, bold and characterful - just like Champagne Charlie himself. An impressive non-vintage…perhaps the most impressive? 
Palmer & Co. Brut Reserve, Reims - A knock out champagne, this chardonnay led house with extended cellaring oozes elegance. This house is one to watch! 
Gosset Grande Reserve Brut, Aÿ & Epernay - One of the best NV's that flies under the radar all too often. Rich, expressive with unbridled minerality and bound to impress any champagne lover. 
Laurent-Perrier 'La Cuvée Brut, Tours-Sur-Marne - This new cuvee from Laurent Perrier is aged longer for more complexity. We love the flagship of the house which is fresh and vibrant. 
Pol Roger 'White foil' Brut Reserve, Epernay - We couldn't do a top 10 without mentioning this guy. It consistently delivers with it's long ageing, silky palate and is the very essence of zesty, clean and highly refreshing.
Philipponnat Brut Royale, Mareuil-Sur-Aÿ - One of the oldest Champagne houses with pedigree vineyards.  The non-vintage is excellent and the bottle is supremely stylish if gifting. 
Billecart-Salmon Brut Reserve, Mareuil-Sur-Aÿ - This house was classified as 'the most desirable champagne in the world' and it's easy to see why. Meunier takes centre-stage with Chardonnay a some Pinot playing the support roles, this is classy, juicy and highly drinkable non-vintage, with plenty reserve wines to boot.
Bruno Paillard Brut Premiere, Reims - Another NV that goes unnoticed, take heed people, this is a stunning wine with great complexity, long ageing, barrel maturation and high proportion of reserve wines. 
AR Lenoble Cuvée Intense Brut, Damery - This excellent wine just gets better every year with the best parcels coming from Noble sources going into it. Add a touch of oak with low dosage the value-for-money ratio starts to climb steeply. 
Jacquesson No. 740 Extra Brut (2012 Base), Dizy - This is a mineral-driven wine as is the style of Jacquesson, expressing citrus peel, apple pith and a long, lean finish. For those of you who prefer the drier side of champagne.