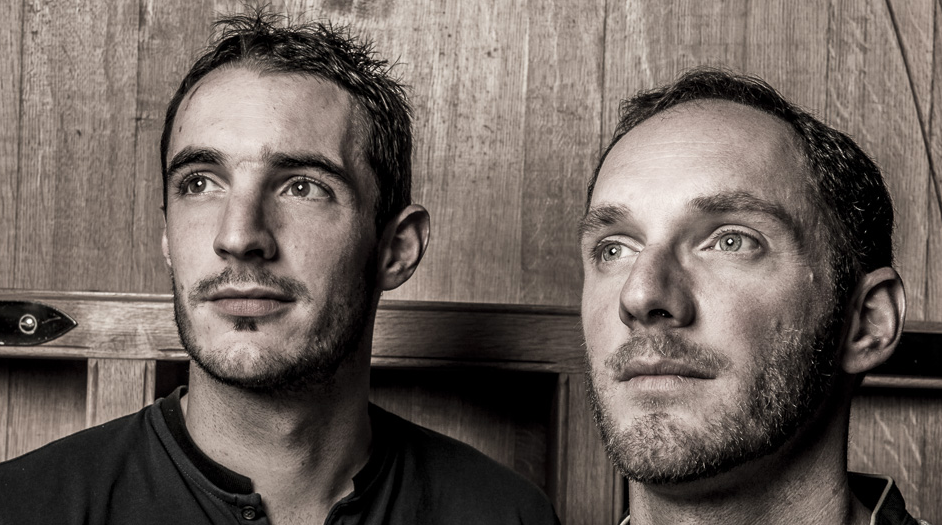 On the northern of the Montagne de Reims in Ludes, Francois Huré and his brother, Pierre, run their family estate of Huré Frères, cultivating about 26 acres (10 hectares) of vines. Most of the vineyard work is organic and parcels are vinified separately to preserve their characters. Huré's champagnes combine rich texture with racy acidity, as demonstrated by the nonvintage Invitation, made mostly of pinot noir and meunier.
Peter Liem - Champagne
Image: Pierre and Francois Huré courtesy of Michaël Boudot
What would be your dream job if you didn't work in Champagne?
I would be a geologist
Describe one of your favourite food and Champagne pairings.
Truffles Risotto and our cuveé Mémoire (soléra of réserve wine)
What's your drink when no one is watching?
Chartreuse VEP !!!
If you could choose one person (dead or alive) to share a bottle of your champagne with who would it be?
Hubert De Montille
What is your favourite restaurant or bar for drinking champagne in?
The Glue Pot in Reims (awesome wine list for a pub)
If you were going to seduce someone special with a bottle of champagne what would it be?
Insouciance Rosé from Huré Frères
What's trending in champagne right now?
Single Vineyard Champagne
Who is your 'winemaker to watch' at the moment? Someone who is up and coming.
Jean Marc Sélèque from Champagne JM Sélèque
What's the biggest 'faux pas' you have come across with champagne?
I would say, trying to pick too late the vineyard that grows on clay.
Where is your favourite place to be in the world?
New Zealand