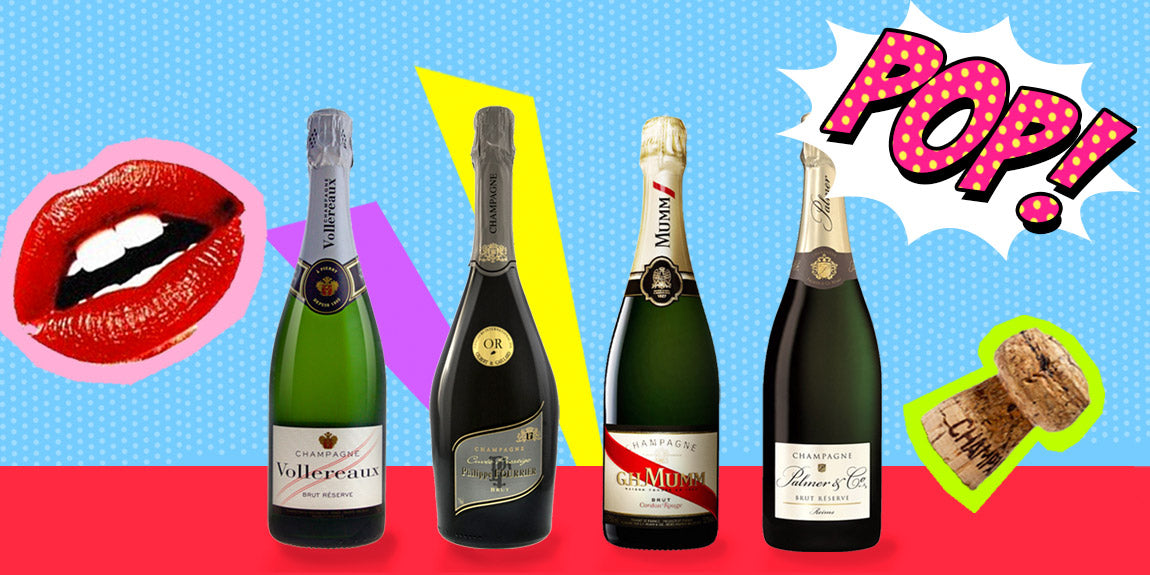 It can be overwhelming when it comes to choosing champagne, so we decided that it is our duty as ambassadors of champagne to make sure you have a staple of well-priced champagnes that offer great value. The question is 'what is considered good value champagne'? Essentially a value champagne should be well-made, be made from a foundation of quality fruit and list for a price that doesn't break the bank.
Here is our short-list of best value champagnes that will provide a great Friday night alternative. Starting the pack is a smaller producer in a town called Pierry called Vollereaux. They make the Brut Reserve NV that is an equal amount of the 3 varieties found in champagne with clean apple and citrus fruit flavours and a little richness from the reserve wine. This is always a crowed pleaser.
Next up is the favourite with party people, Mumm Cordon Rouge Brut NV. Mumm is all about upfront fruit with juicy apple and toasty flavours that suits most palates and sets off a soiree.
If you like elegant champagnes which are lead by chardonnay, then allow us to introduce you to Philippe Fourrier Prestige Blanc de Blancs NV that is located in the warmer, southern part of champagne called Aube Valley. The chardonnay from here tends to be fuller-bodied and generous. This stunner shows some ripe pear and almond which is a real crowd pleaser and great with food.
Last but not least is the 'best champagne house you've never heard of' – Palmer & Co. and they make the Brut Reserve NV that is mostly chardonnay and pinot noir with a little meunier. The style here is classy, elegant and clean with citrus, pear and biscuit. They age their wines for 4-5 years in the cellar, which adds layers of flavour and in our minds provides plenty of value. Go on, treat yourself and save some dollars.
Enjoy your champagne!