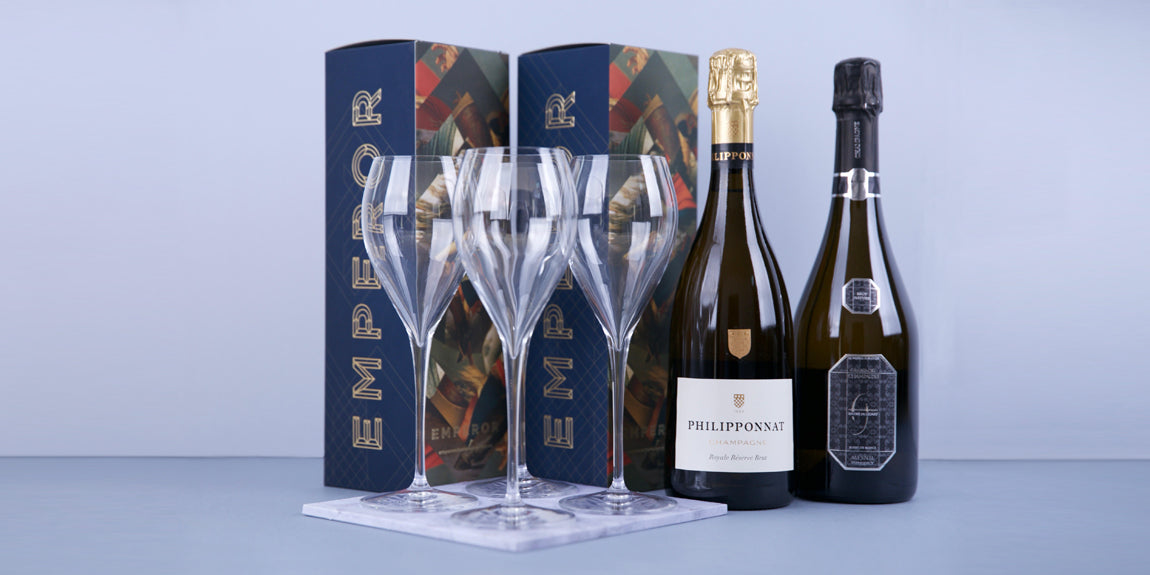 If you love champagne, you really should be part of the Emperor Club and here's why...
You Get Rare and Interesting Champagne Delivered to Your Door Every Month.

Do you drink more than one bottle of champagne per month?
If you do, then you simply need to be a part of this club, it's economical.  
If you don't, then you should consider upping your champagne-game.
You work hard, you deserve to treat yourself every few weeks, and luxury bubbles are the perfect way to reward yourself.
When you become are an Emperor Club Member you don't just 'get fizzy wine' delivered once a month, you enter the exclusive and scintillating world of champagne. A world that is rich with history, status and adventure.

Receive Complimentary Emperor Crystal Glassware
There is a reason we continue to sell out of these crystal champagne tulips –they will simply change the way you experience champagne. When you join the world of Emperor you will receive 2 or 4 tulips as our gift to you, because we want you to get the most out of your monthly deliveries.

Score Invites to the most Exclusive and Chic Champagne Events in Australia
Our Emperor Club Events are money-can't-buy experiences, we bring you winemakers from France for intimate dinners and tastings, feature masterclasses and we have some seriously luxe parties planned for 2018. These events are strictly for club members only, so you will be surrounded by champagne loving comrades who can become lifelong friends.
Impress Your Friends at Dinner Parties with Your Champagne Knowledge
Each month we curate our deliveries to a theme, for example 'Biodynamic champagne', or 'spotlight on 2009 vintage'. We also create you a video that talks about what's arrived in your champagne delivery so that you can learn about the magic that's gone into creating it, understand the tasting notes and connect with your cuvée. Each month's delivery is like a mini masterclass in your own home.
Get 5% off emperorchampagne.com.au
When you join the Emperor Champagne Club, you're officially welcomed into the Emperor family, this means discounts on all the champagne you heart could desire –because trust us, sometimes 1 or two bottles just aren't enough.