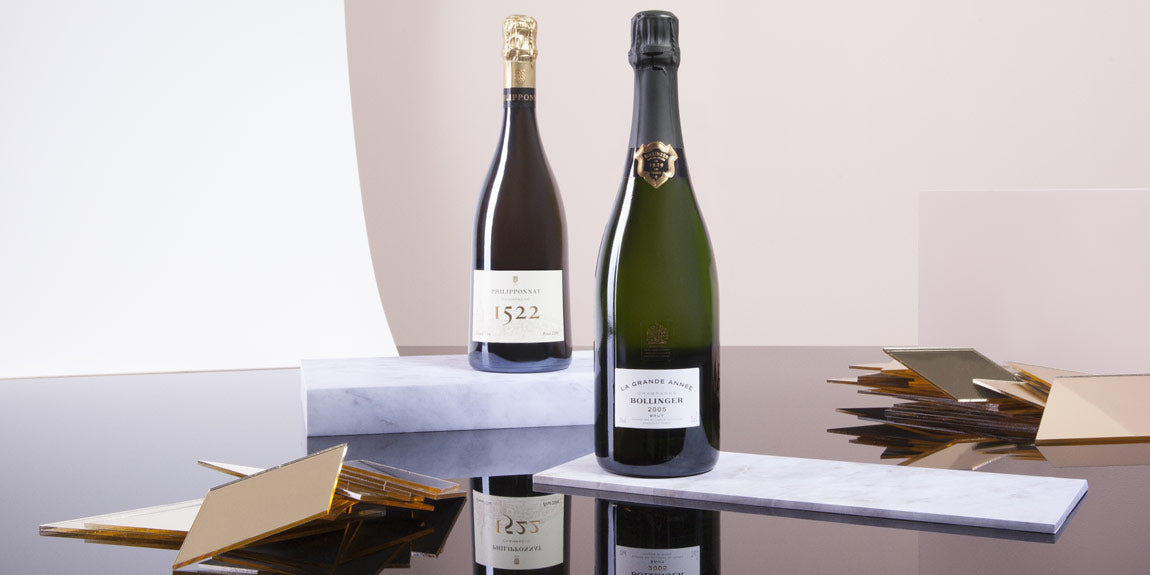 All champagne is special, however some are more special than others. 
Undoubtedly the magic starts with the long and illustrious history of the houses, followed by the unrelenting effort that goes into producing each bottle, which is aged for years in the long, cool, chalk cellars of the region.
Add to the mix, the excitement-eliciting 'pop' of the cork and the gentle rising of millions of bubbles in every glass, and It's no wonder many of us rightly feel that every single bottle of champagne is mother nature's gift.
Then... Enter the realm of the Prestige Cuvée and we can hardly contain our excitement.
 Prestige Cuvées are the top cuvée released by of any champagne brand. They are the pinnacle of luxury of any champagne house using the very best grapes, in the very best vintages, aged for an extra period of time to craft the very finest champagne possible.
There is no definition for what a 'prestige cuvée' is by the laws of the Champagne Region but it always prominently features the very best vintages aged for longer than normal to achieve more complexity and layers, which takes the champagne to ethereal heights.
Prestige Cuvées are housed in special gift boxes which are often worthy of collection and quite often the bottles themselves are a special shape or are ornately decorated with extra embellishments. These are bottles that should mark special moments in your life… your birthday, your anniversary, your retirement or a 'Wine Wednesday'.
Take our advice and spoil yourself but make sure you only open that bottle in the presence of someone else you love – just one – as you wont want to share the contents of this beauty with too many other humans. Its simply too special.