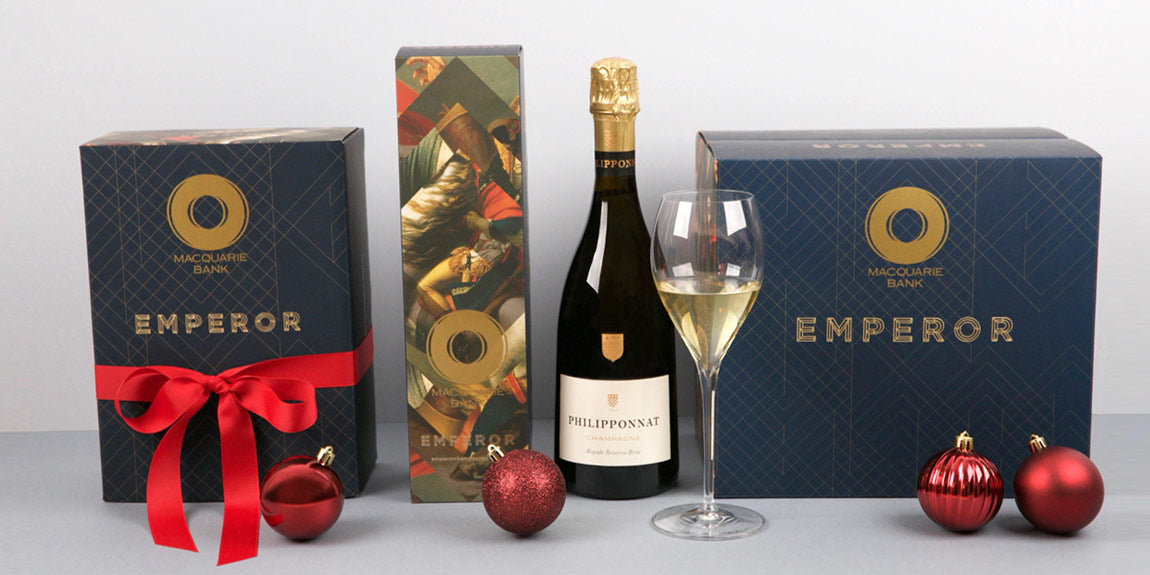 2017 has been a big year and as it draws to an end it's now time to thank your staff and clients for all their support over the year that's been.
There are few better corporate gifts that say 'thankyou' as well as champagne does.
Champagne is synonymous with celebration, is recognised as a status symbol and is a lust-worthy luxury item. Quite simply people love champagne.
Why not give people what they love this year, without breaking the bank?
Emperor Corporate Discount Program
To celebrate our first Christmas, we are offering a corporate discount program to say 'thankyou' for your patronage.
20 + bottles = 5% discount off champagne
50 + bottles = 7% discount off champagne
100 + bottles = 10% discount off champagne
Personalised Boxes -Align with the Best
At Emperor, we give you the option to customise our signature luxury boxes with your company logo, giving you the opportunity to promote your company alongside some of the world's most prestigious brands like Veuve Cliquot and Billecart Salmon. Add a little luxury to your world.
Complimentary Luxury Packaging
You have better things to do with your time than to wrap presents –we take out the hassle and add the opulence to your gifts with complimentary luxury packaging on all bottles
Most Extensive Range –For Every Budget
At Emperor, we have the most extensive range of champagne in Australia, from the big brands to the artisan growers, we have gifting options to suit every budget –from GH Mumm to Salon and everything in between.
Contact our Corporate Sales Team for more information about ordering the most desired gifts of the season