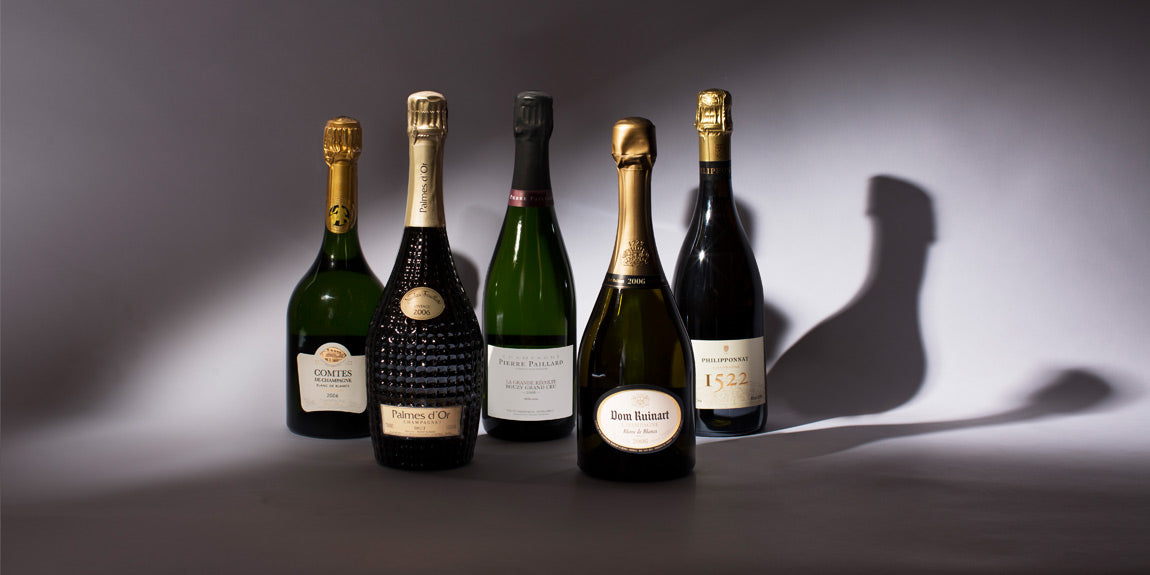 You will not hear a wine maker in Champagne talk about the quality of a vintage until the grapes have been delicately hand cut from the vines in the early hours of the morning of harvest in mid-September.  From the first flowering of the vines to the harvest of the grapes is approximately 100 nail-biting days. In Champagne, one of the most challenging regions in the world for growing a grape, it is not over until the fat lady sings and those grapes are being swiftly removed from the vine and rapidly pressed and transformed to precious wine.
The 2006 harvest was no walk in the park and the tumultuous weather that the region is known for became another reality. Long, sunny days in June and July let the season of growing commence with great promise but uncertainty came in August along with the rain. Harvest falls most commonly in September with the rare exception of a few years with super early blooming bringing the cropping of the fruit into August. Those last days of ripening in September are critical and in 2006 the warm, sunny weather returned and saved the day.   
Many Champenois watched the 2006 vintages cautiously pre-release to measure their potential and one-by-one they were released to the market. A great vintage begs for the right balance of acidity, which provides ageing potential and ripeness of the grapes. The 2006 Vintage is showing clean yet pronounced fruit and poise. We have selected a few of our favourite releases of the 2006 Vintage for you this week.
Emperor Insider Tips:
A vintage can only include grapes from one year's harvest.
By the laws of the region, a vintage must be aged for a minimum of 3 years in the winemaker's cellar.
A vintage is only released in a good year (not every year).
It is up to each Champagne House whether they will or will not release a vintage.