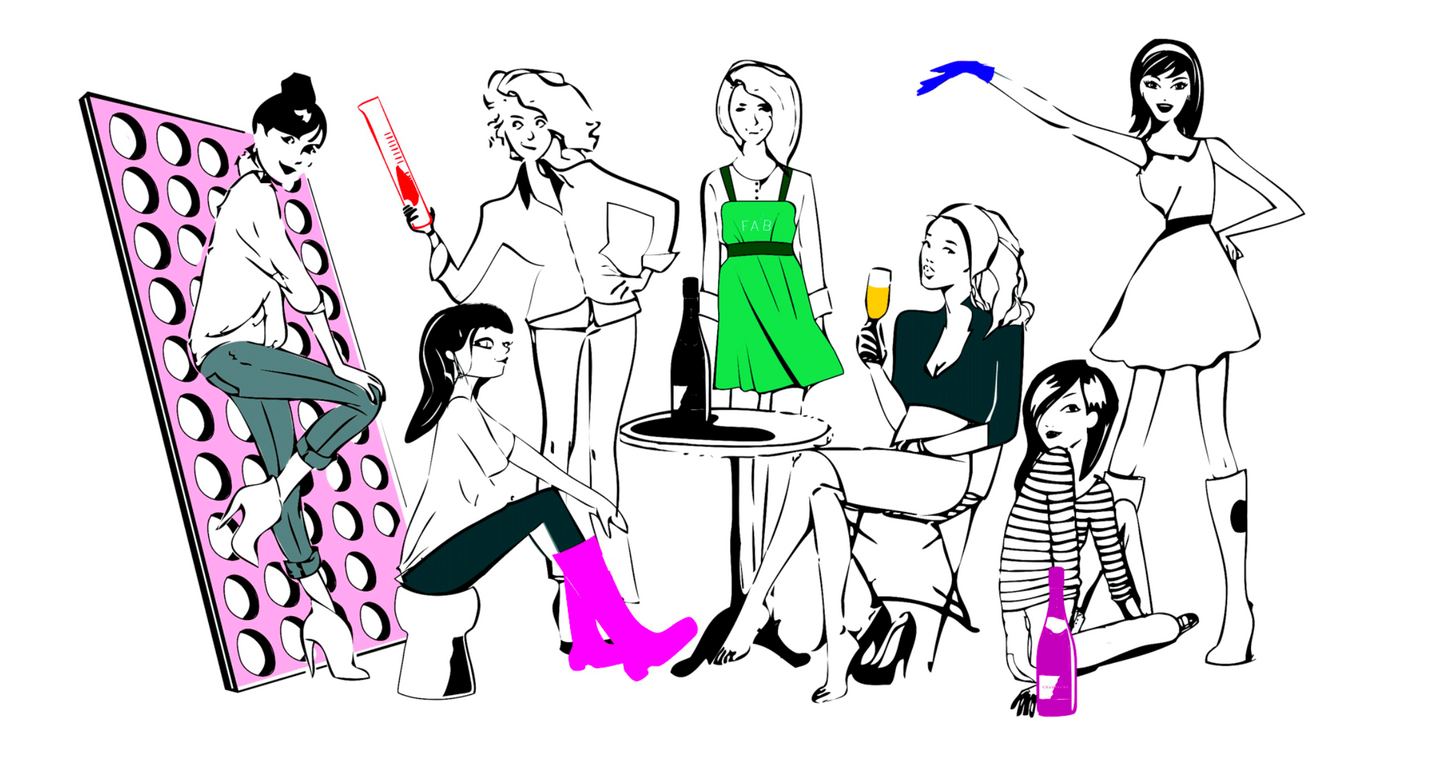 We all know the stories of the Great Dames of Champagne, such as Barbe-Nicole Clicquot, Lily Bollinger and Louise Pommery who revolutionised the Champagne industry in the 20th century.
But what about the contemporary "boots on the ground" women of Champagne?
When it comes to women in Champagne, there is one unique group of female winemakers that you should know: Les Fa'Bulleuses (English: Fa'Bulous).
Les Fa'Bulleuses consist of seven female champagne producers who are Head Winemakers of their own champagne brands, who decided to create the first female wine association in Champagne.
Who are they?
Charlotte DE SOUSA - "La Globe-Trotteuse" - Champagne De Sousa
Delphine BRULEZ - "L'Audacieuse" - Champagne Louise Brison
Laureen BAILLETTE - "L'Intrépide" - Champagne Baillette-Prudhomme
Claire BLIN - "L'Epicurienne" - Champagne Mary-Sessile
Mathilde BONNEVIE - "La Passionnée" - Champagne Rochet Bocart
H

é

l

è

ne BEAUGRAND - "La Pétillante" - Champagne Beaugrand
Sophie MOUSSIE - "L'Authenthique" - Champagne Guy Méa
Read their full profiles on Les Fa'Bulleuses. 
The goal?
Les Fa'Bulleuses is a story about women. Seven women, with different background and strong personalities who all share a common passion for Champagne.
From the Montagne de Reims to the Côte des Bars and the Côte des Blancs, these women represent the modern and united region of Champagne. With Les Fa'bulleuses, these seven fabulous women claim their femininity, savoir-faire as well as support towards each other.
Created in 2014, les Fa'Bulleuses was created in a desire to share their insights and experience between them, supporting each other as well as promote their champagne globally.  
Delphine Brulez from Champagne Louise Brison describes Les Fa'Bulleuses as a group of French women who "don't share any taboo" between them. "We don't speak about families or business, but we understand each other on a deeper level as we share the same problems".
Collection Territoire
More than a support group, Les Fa'Bulleuses has also became a champagne brand on their own.
After three years of research and work, the Fab created la Collection Territoire, with the release of their first cuvée #ISOS, the first bottle in a collection that will eventually comprised 3 Rosés, 2 Blanc de blancs and 2 Vintage champagnes.
7 cuvées, 7 women, 7 terroirs.  
Cuvée #ISOS was only produced in small quantities of 650 bottles and 200 magnums.
 Image credits: https://fabulleusesdechampagne.com/