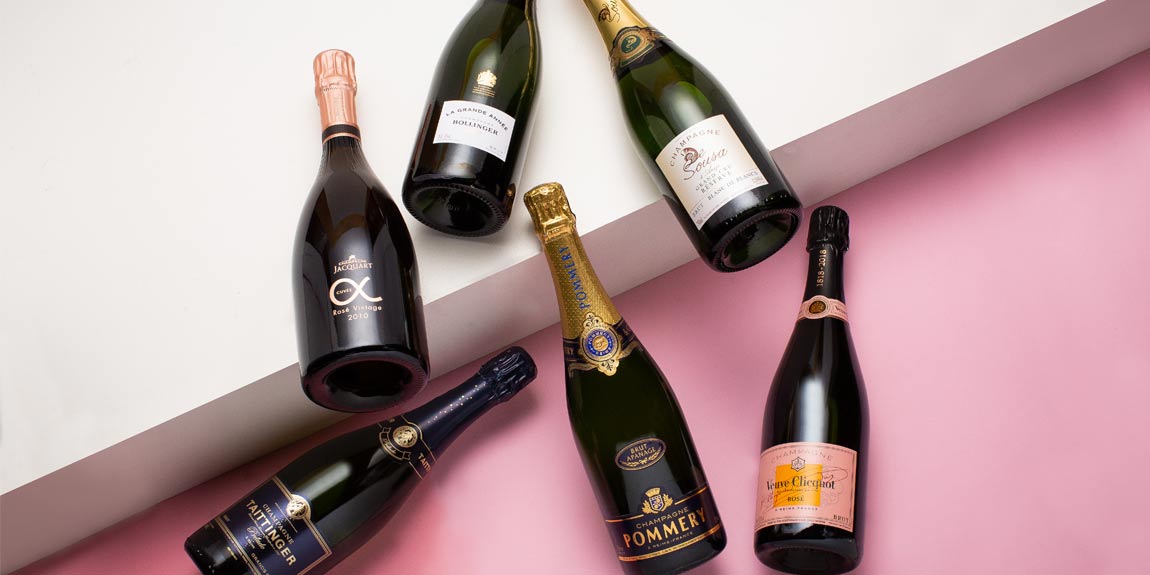 For centuries, women in business have been bursting through that glass ceiling and achieving amazing success.

The champagne industry is no exception. From the most prominent houses known worldwide to the smaller boutique champagne maisons, The Great Dames of Champagne have been pivotal in shaping the industry to where it is currently, not to mention the women killing it in the male dominated industry today.
Dame Lily Bollinger
When Jacques Bollinger tragically died in the Nazi occupation of Champagne, he left his business to his wife, Elizabeth 'Lily' Law de Lauriston Boubers; Lily Bollinger as we know her today. From 1941, Lily took over the running of the Bollinger empire and did so for the next 30 years where she acquired additional vineyards in Ay, Mutigny, Grauves and Bisseuil.

Dame Lily Bollinger is famously quoted as saying:


"I drink my Champagne when I'm happy and when I'm sad.
Sometimes I drink it when I'm alone. 
When I have company, I consider it obligatory. 
I trifle with it if I'm not hungry and drink it when I am. 
Otherwise I never touch it - unless I'm thirsty". 

Madame Clicquot
Veuve, meaning widow, bears the origin story of yet another famous champagne widow that overcame tragedy and went on to build one of the most successful and largest empires in the world.
At just 27 years of age, Barbe-Nicole Ponsardin mourned the loss of her husband, François Clicquot, and assumed the role of visionary for the company. A woman running an international business in the 1800s is no easy feat, but Madame Clicquot proved her power and nailed it, leading the world to partake in her legacy
centuries after her reign has ended.
Madame Louise Pommery
The trend continues with Louise Pommery, another widow who took charge of her
husband's wool and champagne business once he had passed away in 1860.

Her first decision was to ditch the wool business and focus solely on champagne, a smart move that is still heralded today!

Madame Pommery innovatively designed and established underground cellars after purchasing 120 limestone and chalk pits. These allowed her to store thousands of bottles of champagne in a temperature-controlled environment, a technique that other houses were soon employing in their own houses.

Louise Pommery was also an advocate for fair work rights, becoming one of the first company directors in France to create health and retirement funds for her trusted employees.
Florian Eznack
Eznack takes the stand as a modern dame of the champagne industry, running
Champagne Jacquart since 2011. She doesn't follow suit as a widowed business woman, instead holds a Master's Degree in Oenology which led her to study amongst some of France's finest harvests and houses including Moët & Chandon.
Florian Eznack is responsible for overseeing the consistency of the Champagne Jacquart style, which ensures the quality of each champagne for not only now, but for decades into the future.
"I work for the future of Champagne Jacquart and for the person who will be my successor."

Charlotte De Sousa
Champagne De Sousa is a family winery currently run by Erick De Sousa, his wife
Michelle and their daughter, Charlotte. Having grown up amongst the vines, Charlotte is now quite an accomplished young gun of the industry and makes up one-seventh of Les Fa'Bulleuses; a group of young female winemakers in Champagne.
Female winemakers make up a minor percentage in the champagne game but what they lack in numbers they make up in passion, drive and authenticity – all traits Charlotte De Sousa definitely encapsulates a modern dame of champagne.
Vitalie Taittinger
Another modern dame, Vitalie works alongside her father and brother for Champagne Taittinger as Artistic and Marketing Director. Although being part of the house family heritage, Vitalie would not be considered an heiress, instead proving herself to be a hardworking boss, businesswoman as well as a mother of four.

For the past ten years she has embodied the unique style of the Champagne Taittinger House through her passionate interest in artistic creation and of course, champagne!
"I don't need to turn myself into a man to achieve the same things. I'm really conscious that I'm a woman and that's a beautiful thing."

This International Women's Day let's raise a glass to all women in business, not just champagne. Celebrate the power of females making a name for themselves through dedication, passion and hard work.

Santé!