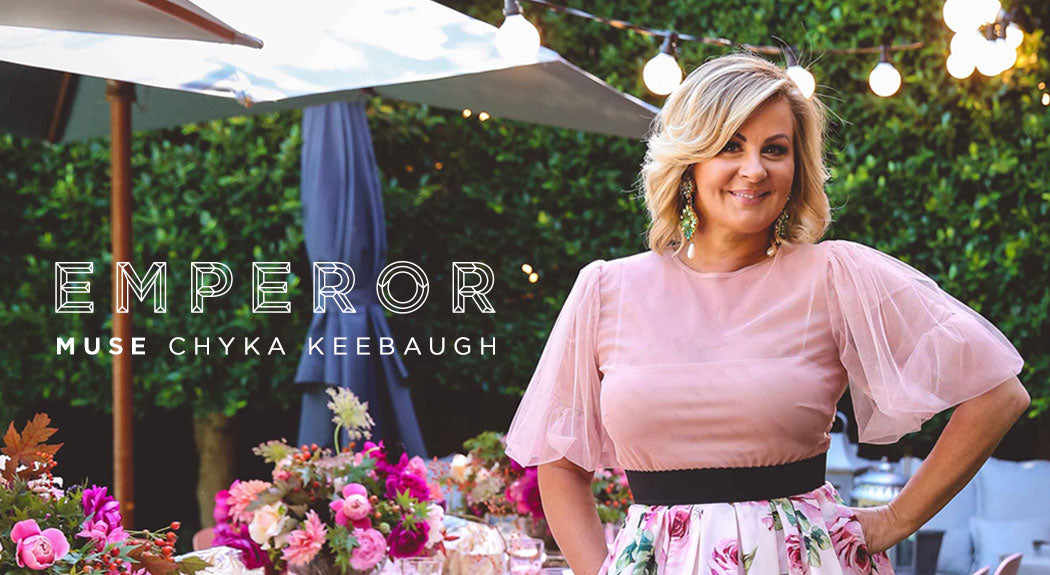 1. Share your favourite champagne memory with us.
When Bruce and I became engaged, we were in London and it was Christmas Eve. My father opened up a beautiful bottle of Perrier-Jouët to celebrate. This has always been my favourite champagne and I love the bottle. I kept the bottle and we continued travelling around Europe together with that bottle. For our first wedding anniversary, I had the bottle made into a beautiful lamp. I still have it to this day, it's so special. 
2. If you were a bottle of champagne what would you be?
Probably a bottle of Perrier-Jouët 'Belle Epoque' because I love the bottle and am obsessed with anything that has flowers on it. The champagne tastes light, flirty and fun - which I think are elements of me, too.
3. Can you tell me about a food and champagne experience which blew your mind.
Bruce and I were lucky enough to have been invited to a small private lunch at Moët & Chandon in France. It was such an incredible treat to be so spoilt and try so many different champagnes that had been paired to the perfect food. We were taken on a tour of the caves and I just loved the whole experience. It also gave me such an appreciation for how much work goes into making my favourite drink. 
4. Give me three words that people who know you, would use to describe you.
Positive, Happy, Thoughtful, Colourful and Loving - I added on a couple more!!
5. What is a piece of advice you would leave your younger self?
I think I would say be kind to yourself, things aren't always the way you plan them to be but that's ok. Making mistakes will teach you greater lessons than success and enjoy the moment. Don't wish time to go fast, as too soon you will wish that you hadn't been so quick to move on.
6. What is your favourite champagne?
I love all champagne! But the champagne that is to me the biggest treat is Krug.
7. What is your favourite city in the world?
I really love travelling and have many favourite places, but the place that excites me the most because of the history, food, decor and layering is Istanbul.
8. You get to share a bottle of champagne with anyone in the world, who would it be?
I would have to say that I would love to have both my grandmothers with me. As I have become older, I realise there is so much I didn't ask them. Iwould love to have them talk to me about what they have seen in my life as I have grown and the advice they would give me now.
9. It's your last night on earth, what are you drinking?
I so know I'm meant to say champagne.... but honestly, it would be the perfect Gin and Tonic... I am enjoying all the new botanical gins around and just love it.
10. What is your 'go-to' champagne?
Laurent Perrier... Salmon Rosé - perfection!