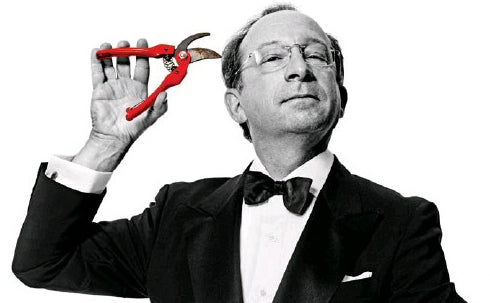 Image Courtesy of Le Figaro Magazine, France
What would be your dream job if you didn't work in Champagne?
If I did not work in Champagne, my dream job would be returning to Champagne.
Describe one of your favourite food and Champagne pairings.
Clos des Goisses is rich and tasty, so it needs a rich and tasty cheese like "Maroilles".
What's your drink when no one is watching?
Water !
If you could choose one person (dead or alive) to share a bottle of your champagne with who would it be?
My ancestor April le Philipponnat
What is your favourite restaurant or bar for drinking champagne in?
The terrace at Château du Domaine Les Crayères. (Reims)
If you were going to seduce someone special with a bottle of champagne what would it be?
Well, my wife ! with 1522 Rosé 2002, her preferred bottle.
What's trending in champagne right now?
Blanc de Noirs from Pinot Noir
Who is your 'winemaker to watch' at the moment? Someone who is up and coming.
In Champagne, tradition and the reputation of a House count more than the name of the winemaker whose job is to continue the House style.
What's the biggest 'faux pas' you have come across with champagne?
One of France's former president, when in Reims, refused to have a picture taken with a glass of Champagne for fear it would have made him "look rich"
Where is your favourite place to be in the world?
Any Michelin 3 star restaurant, preferably in Italy.