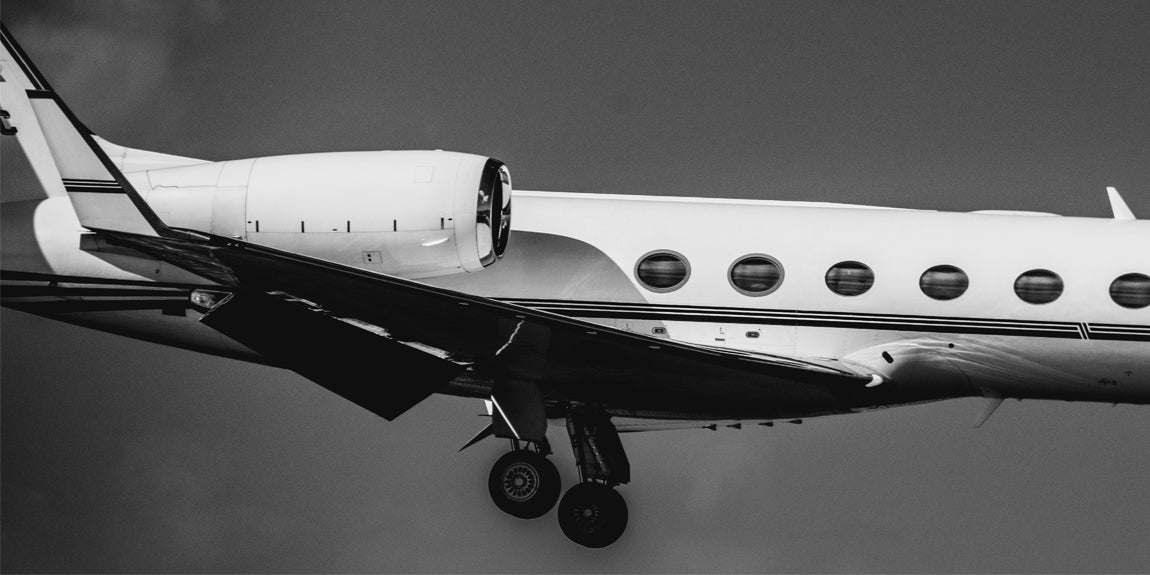 Would you choose an airline based on its in-flight champagne? Probably not. Safety and in-flight comfort should generally be of a higher priority than your choice of the cuvée on a long-haul flight. However, airlines are going to extreme efforts to entice you to think differently as they fight to one up each other for the title of 'best bubbles in the sky.'
This month on the Emperor Edition we're exploring the best of in-flight champagne.
For those of us lucky enough to fly at the front end of the plane, your choice of champagne has never been better, with many airlines offering in flight sommeliers and prestige vintages. We take a look at some of the more impressive offerings in the air.
 
EMIRATES
Ever in pursuit of superiority, the $500 million investment in Emirates wine list ensures the Gulf airline is always at the top of its game. Its now 12-year old wine programme allows guests to enjoy a glass of Dom Pérignon on any Emirates flight in the premium cabins
Just recently, Emirates unveiled the Dom Perignon 2005 which will soon be served to customers in First Class. Exclusive rights have been given to the Gulf carrier to serve the 2005 vintage, demonstrating the length and strength of the relationship forged between the airline and the Champagne house.
It's worth noting that Emirates are the only airline that serve their champagne in white wine glasses rather than traditional champagne flutes to ensure the best experience of the wine. Well Done Emirates.
Expect : Dom Perignon 2005. Dom Perignon P2
QANTAS
Qantas is the third largest purchaser of wine in Australia and invests over $25 million in the Australian wine industry every year.
The airline has more than 300 cabin crew currently trained as on-board sommeliers
Qantas has an extensive wine list, their sparkling wine category earned them the title of joint first place in Business Travellers 'Cellar in the Sky' awards.
Expect: Taittinger Comtes des Champagne Blanc de Blancs, 2006. Veuve Clicquot La Grande Dame. Pol Roger Sir Winston Churchill.
SINGAPORE
Singapore have gone to great lengths to make sure their first class experience is best in class, and it's paid off with Singapore taking out the coveted Gold Medal for Best Overall Cellar in the Cellar in the Sky Awards.
It's all good and well attaining good vintages of wine, however serving it at 30,000 feet or more and maintaining its quality is another. To tackle this issue and make sure that their wines are enjoyed in perfect conditions Singapore Airlines have even built a pressurised tasting room on the ground just to simulate how the wines taste at 33,000 feet.
Expect: Dom Perignon 2006. Krug Grande Cuvée. Charles Heidsieck Brut Reserve.
AIR FRANCE
While researching this article we were pleasantly surprised to learn that Air France serve complimentary champagne on ALL long-haul flights.
"As long as we remember champagne has always been part of the Economy class offer," shares Ghislaine Van Branteghem, Air France's catering product manager for long-haul operations. "Champagne is also part of Air France's DNA: 'France is in the air.' We are proud to offer passengers the French experience of Champagne."
The goal of Air France's Champagne program is is to "satisfy our diverse clientele, who are French but also international." They do this by emphasizing the "renewal of renowned brands in order to allow passengers to discover the richness of the Champagne vineyards." In business and First Class, this means enjoying bottles exclusively produced by "Maisons d'excellence." In premium economy and economy, Van Branteghem notes that the airline has recently upgraded the offerings, and for 2017 and 2018 will offer "gorgeous brands" such as Jacquart Brut, Heidsieck Monopole, and Canard Duchêne.
In first class, Expect: Taittinger Comtes de Champagne Blanc de Blancs 2006, Krug Grande Cuvée, Veuve Clicquot La Grande Dame 2006, Deutz 'Amour de Deutz' 2007
If you have a particular champagne that you want to tick off your sky-drinking bucket list, here are some of the finest in-flight bubbles, and who's serving them:
Laurent Perrier Rose NV
Served on: Garuda Indonesia, British Airways
Veuve Clicquot La Grande Dame
Served on: Qantas, Qatar Airways, Lufthansa
Taittinger Comtes De Champagne 2005
Served on: Qantas, Oman Air
Laurent Perrier Grand Siecle
Served on: British Airways, American Airlines, Lufthansa
Perrier-Jouet Belle Epoque
Served on: Korean Air
Pol Roger Cuvée Sir Winston Churchill
Served on: Asiana, Qantas
Dom Pérignon 2006
Served on: Emirates, Singapore Air, Thai Airways
Krug Grande Cuvée
Served on: Cathay Pacific, Singapore Air, ANA, Qatar, Air France
Dom Pérignon P2
Served on: select Emirates flights
Of course, if you have a private jet, you can shop Australia's most extensive collection of Champagne at Emperor and serve whatever you like.