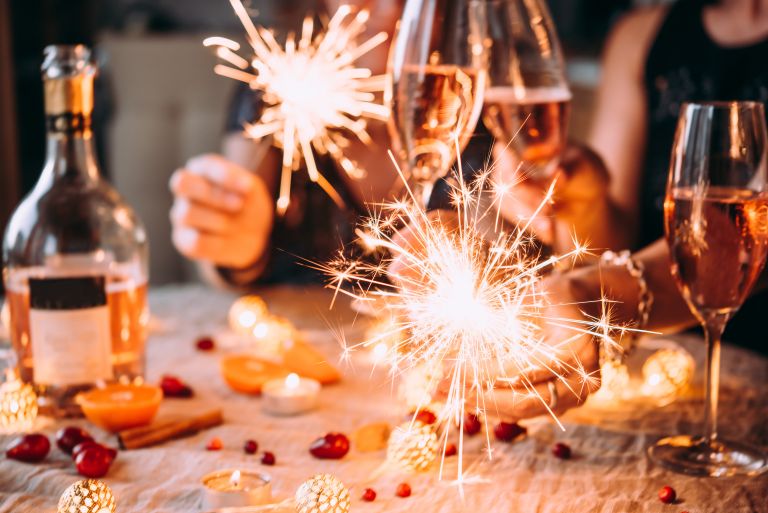 What a rollercoaster of a year 2021 has been? From lockdowns, to protests, to wild weather events… 2021 has certainly brought some challenges unlike anything the country has seen before. But despite the doom and gloom, we have reason to celebrate. International borders are finally reopening, families reuniting and our social lives are back!
A celebration is never complete without a bottle (or few) of champagne. Today we are breaking down the top seven champagnes of 2021!
1. Billecart-Salmon Elisabeth Salmon 2008 Brut Rosé Vintage
This vintage rosé features a luminous and brilliant visual presence with a sustained salmon pink hue and draped in a graceful effervescence. With depth and complexity, the Cuvée Elisabeth Salmon 2008 vintage is the expression of the finest Pinot Noir and Chardonnay terroirs. It offers a unique and sensorial experience, the fruit of more than a decade of patience. This great wine of extreme refinement signs its personality with a great delicacy of texture and flavour.
One of the leading families in Champagne, Billecart-Salmon have a fresh, clean and elegant style. It's no surprise that in recent years, Tyson Stelzer awarded the House with his highest honour, a ten out of ten rating. This places Billecart-Salmon amongst the most esteemed and well-respected houses in Champagne. Every one of their cuvées, including the sophisticated Elisabeth Salmon 2008 Rosé, articulately demonstrates the House's philosophy of 'respecting the integrity of the fruit, freshness and acidity'.
"The electrifying energy of 2008 charges Elisabeth Salmon with a dynamism and an endurance like never before. To capture such precision and such concentration of pure red cherry and raspberry fruit and yet at every instant to remain steadfast to the elegance and refinement that is Billecart is the profound juxtaposition that elevates 2008 to dizzying heights." 98 Points - Tyson Stelzer, The Champagne Guide
Photo by Billecart-Salmon via Website
Buy Billecart-Salmon Elisabeth Salmon 2008 Brut Rosé Vintage here.
2. Laurent-Perrier La Cuvée
A champagne of great finesse and a beautiful freshness obtained after a long ageing process in the cellar. Laurent-Perrier's style and personality are defined by its high proportion of Chardonnay. Purity, freshness and elegance – essential characteristics, expressed in this champagne – are a good introduction to the spirit of the House.
Laurent-Perrier are renowned for their mineral-driven, citrusy, elegant Chardonnay cuvées. The House has had a long history of powerful women at the helm of the business. We can't help but wonder whether this has influenced the House's signature style of grace, elegance and sophistication.
"The non vintage cuvée from this producer is definitely on the dry side. Like many Champagnes in the range, it has benefited from long aging before release, giving a wine that has richness as well as great fruits, hints of maturity coming through. Drink now." 91 points - Roger Voss
Photo by Four Seasons Hotel Las Vegas via Instagram
Buy Laurent-Perrier La Cuvée here.
3. Frerejean Frères Solaire Blanc de Blancs NV
The first release of the Trinité Astrale Series by Frerejean Frères champagne house; a blend of young and old Chardonnays from three Grand Cru plots of the Côte des Blancs: Oger, Cramant & Avize. This Blanc de Blancs offers a beautiful combination of freshness, citrus and exotic fruits.
Founded in 2005, Frerejean Frères takes an unconventional approach to Champagne, respecting both traditional winemaking methods and exploring new innovations. The House champagne can now be found worldwide, yet they have stayed true to their small family business approach.
"The nose is multilayered and blends crisp apple and ripe pear to hints of citrus fruit and tangerine zest, touches of vanilla to honeysuckle and white blossoms with a discreet touch of hazelnuts and wet chalk. On the palate the cuvée is elegant with excellent persistence, fine mousseux and very convincing length. A charming and appetizing Champagne." 96 points - Markus del Monego MW
Photo by Frerejean Frères via Website
Buy Frerejean Frères Solaire Blanc de Blancs NV here.
4. Palmer & Co Vintage Brut 2012
This vintage has a delicate fruit-scented nose of pear and white peach, with spicy aromas of vanilla and cinnamon. The 2012 stands out for its fullness, excellent balance and profound freshness. A great vintage with high cellaring potential - grab yours while you still can!
Established in 1947 by seven grower families with a vision to create a Champagne House recognised for its passion for harmony, balance and excellence. Today, those same qualities still define the very essence of Palmer & Co. Adding to the perfectionate nature of the House, Palmer & Co harvests only from Grand and Premier Cru vineyards of the Montagne de Reims.
"The chardonnay of the eastern slopes of the Montagne de Reims in concert with the pinot noir of the northeastern grand crus unite to compelling effect in the impressive 2012 season. Confident fruit concentration of grapefruit, golden delicious apple and strawberry hull is tensioned with the vibrant acidity of these cool slopes. More than four years on lees has made for a creamy texture and layers of vanilla bean, brioche and freshly churned butter. It concludes with fine, salty minerality and excellent line and length. A well-crafted cuvée that eloquently and consummately articulates the distinctiveness of its terroirs." 94 points - Tyson Stelzer, The Champagne Guide
Photo by Palmer & Co via Instagram
Buy Palmer & Co Vintage Brut 2012 here.
5. Devaux Cuvée D Brut Rosé
A gorgeous light salmon-orange colour that has a savoury yet fragrant raspberry, redcurrant and apricot character, this Rosé offers a delectable refined finesse. This is a subtle and elegant style wine with lots of red fruit charm and graceful acidity. If you enjoy juicy, savoury styles of Rosé then this is the champagne for you. The perfect harmony between Pinot Noir and Chardonnay, Devaux Cuvée D Brut Rosé will surely delight.
This House has a long and interesting history - three generations of inspiring Devaux women have been at the helm following the untimely passing of their husbands. Each woman brought a remarkable energy and talent that propelled the Devaux House into the Champagne spotlight. Located in the Côte des Bar, the family owns a massive 100 hectare estate and even sells their fruit to other local producers.
"This marries strawberry and cherry fruits with subtly complex pastry and grilled nuts to fine affect. The palate has a toast thread that feeds through a long, fleshy and elegant finish. A really polished, great Champagne." 93 points - James Suckling
Photo by Devaux via Instagram
Buy Devaux Cuvée D Brut Rosé here.
6. Louis Roederer Cristal 2013
In the words of Cellar Master Jean-Baptiste Lécaillon Cristal 2013 is "a wine of pure pleasure and a sophisticated gastronomic wine, Cristal is both powerful and delicate, combining subtlety and precision Cristal 2013 is a great classic in which maturity and freshness are harmoniously interwoven ensuring potential for long ageing".
This house has serious pedigree and a long history of making outstanding wines. Louis Roederer is still family owned and run and has a significant land holding of over 230 hectares allowing them to supply 70% of their grape requirements with excellent fruit. We are impressed by Louis Roederer's increasing commitment to exploring biodynamics, both with treatment of their vast vineyard holdings plus the recent acquisition of a 15 hectare biodynamic parcel from Leclerc Briant.
"A pale rosé color of this great Champagne leads to a wine that has toast, spice and layers of citrus and red fruits. Its richness is balanced by freshness that will take several years to fully mature. So, even at eight years, the wine has plenty of room to develop. Drink from 2023." 97 points - Roger Voss
Photo by Louis Roederer via Instagram
Buy Louis Roederer Cristal 2013 here.
7. Perrier-Jouët Grand Brut NV
A fan favourite for many years now, this Perrier-Jouët non-vintage has a complex nose of white flowers, fresh pear and just a hint of marzipan, followed with a palate of stone fruit and almonds. Enjoy a fresh and clean bouquet coupled with rich and vivacious palate with great balance. The Grand Brut is certainly a vibrant and stylish cuvée and one you simply can't go wrong with!
Perrier-Jouët has always been shaped by courageous, and sometimes unconventional, choices. The founders made the bold decision of making the Chardonnay grape the signature of the House. Perrier-Jouët were trendsetters in this sense, pioneering the intricate, floral style for which their now famous champagne is recognised for around the globe.
"This is what you expect a prestige Champagne to look, smell and taste like. Poised and stylish, it layers sharp citrus fruit with spicy wood and light toast. Layers of citrus, tangerine and flower blossoms unfold elegantly; lime and grapefruit accents add interest, and above all it comports itself with impeccable balance, precision and grace." 93 points - Paul Gregutt, Wine Spectator
Photo by Perrier-Jouët via Website
Buy Perrier-Jouët Grand Brut NV here.
I think by now it's fairly obvious that with champagne, one can simply never go wrong. From the Grand Marque's to the growers, from refreshing Chardonnays to delectable Rosé's, there is something to suit every budget and taste. Here at Emperor, we stock hundreds of cuvées and we love trying out the latest in Champagne. Check out our website for our full catalogue and pick up a champagne or two just in time for Christmas.