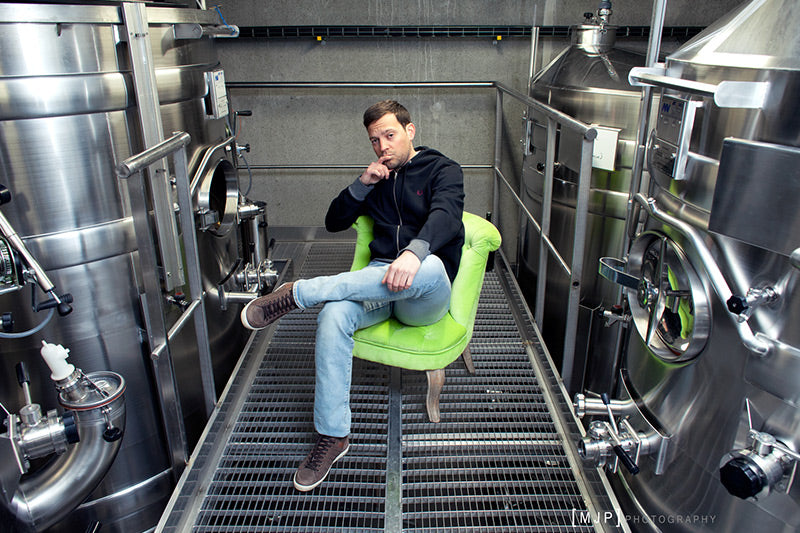 This year, we are proud to bring a new house to Australia, Champagne Rémi Leroy, headed by Rémi Leroy himself. We first introduced this house to our Champagne Club. The wines were a hit, so we have decided to add Rémi to our extensive collections.  
Rémi Leroy is a dynamic, young winemaker, hailing from a small town in the Côte des Bar. In 2006 he trained as an oenologist and agronomist in Bordeaux before taking over the 8 hectare family estate in Meurville. The terroir consists of clay-limestone from the Jurassic period. 72% of his vines are pinot noir, 20% chardonnay and 8% pinot meunier.
Rémi is an innovator, taking a modern approach to everything from his winemaking to his branding. Even his website is dynamic in the way it takes visitors on a virtual journey through the house's champagne story.
As his experience grew, Rémi has moved towards a lower intervention winemaking approach. Rémi aims to achieve a moderate harvest to obtain fruits that are both ripe, healthy and concentrated in aroma and mineral precursors. To do so, Rémi has developed a meticulous approach, including, winter pruning and disbudding to aerate the foliage, controlled plowing and natural grassing to maintain the soil quality, and the use of organic materials.
Grapes are pressed and left to naturally settle after picking. Rémi believes it important to not pump the grapes until the juice begins its alcoholic fermentation, which is done with natural yeasts. This gentle handling reduces oxidation and requires very low SO2 additions.
Rémi uses both steel vats and Burgundy oak barrels to age his wines. After disgorgement Rémi only allows a very low dosage due to the maturity of the grapes, unusual to Champagne standards, and are again aged for several more months. This technique of limiting the entry of oxygen into bottles is extremely modern. Rémi says that "my Champagnes have a certain aging potential which should delight lovers of bottles to be cellared".
Champagne Rémi Leroy is quite clearly a dynamic, modern house to watch in the coming years. Rémi is meticulous in his vineyards and the cellar, and is producing well-balanced wine with the potential to age gracefully. The wines are simply superb and speak for themselves.
Shop Champagne Rémi Leroy at Emperor Champagne
Blog article written by Maddison Sutton.