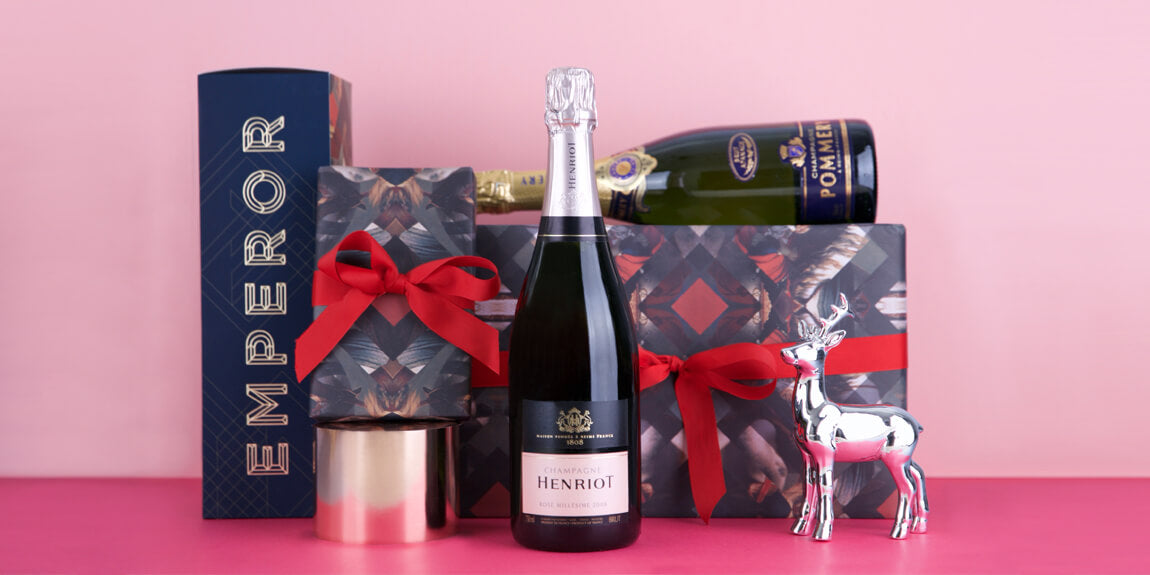 'Giftmas' –it sums this season up quite well doesn't it.
EVENTUALLY on the big day (when we're not preparing seafood platters) we get time to enjoy the festivities with our family and loved ones, however the weeks before December 25 can be crazy ones –a lot of this can be attributed to the stress caused by a thing we call 'Giftmas'.
The kids, the parents, the in-laws, the brothers & sisters, aunts and uncles, significant other, staff, boss, work kris kringle, school teacher, even the damn dog often makes the list. It's not long before "Santa's little helper" is completely run off their feet, run out of ideas and run into the bottle shop to deal with this 'Giftmas Nightmare'. Then comes the wrapping… Oh the wrapping –you'll want to pour yourself another glass for that one.
 Enter Emperor… and 8 great reasons we can help combat your Giftmas nightmare.
People Love Champagne
It's just one of those things people unanimously love and will drink… Champagne is special, it's an affordable luxury item that all but guarantees happiness. Have you ever seen someone disappointed to receive a bottle of champagne? Neither have we.
Something for Everyone
Got a $50 limit on a Kris Kringle? GH Mumm has you covered.
Got a team at work to thank for all their efforts this year? Laurent Perrier La Cuvee is the answer
Got a special someone you want to spoil? Billecart Salmon Rose smells like love in a bottle 
Your Personal Champagne Service
Have a more niche Giftmas issue? We have a dedicated sales team here to help you choose the perfect champagne. Email hello@emperorchampagne.com.au and one of our Emperor angels will be in touch. 
Emperor Champagne Club is THE Answer
Now, THIS is the present you really want under the tree this year. A monthly champagne experience delivered to your door –who wouldn't want that? with complimentary Emperor glasses in the first month and the option to gift 1, 3 or 6 month subscriptions, this is our top pick for solving Giftmas nightmares. 
Discover the Emperor Champagne Club
We Wrap Everything Beautifully For You
You can scrap the wrapping from your never ending to-do list when you shop with Emperor. Our luxury packaging as standard policy ensures every parcel looks as special as what's inside the box. We even write your gift cards for you.


The Most Extensive Range of Champagne in Australia
Your local bottle shop won't have the range of champagne that we do –we can assure you of that. Whether it's the big brands or bespoke growers you are after, Emperor is your one stop shop for champagne this Festive Season.
Free Shipping over $250 Australia wide
Whether you live in down-town Melbourne or remote Western Australia our sleighs can deliver to you. With free shipping over $250, that's something to smile about.
Santa's Magic Helping Juice
Yes, we sell it.
You've done an amazing job getting through the 'Giftmas' period, why not throw in a bottle for yourself as present to yourself 'to me, love me' –you deserve it.