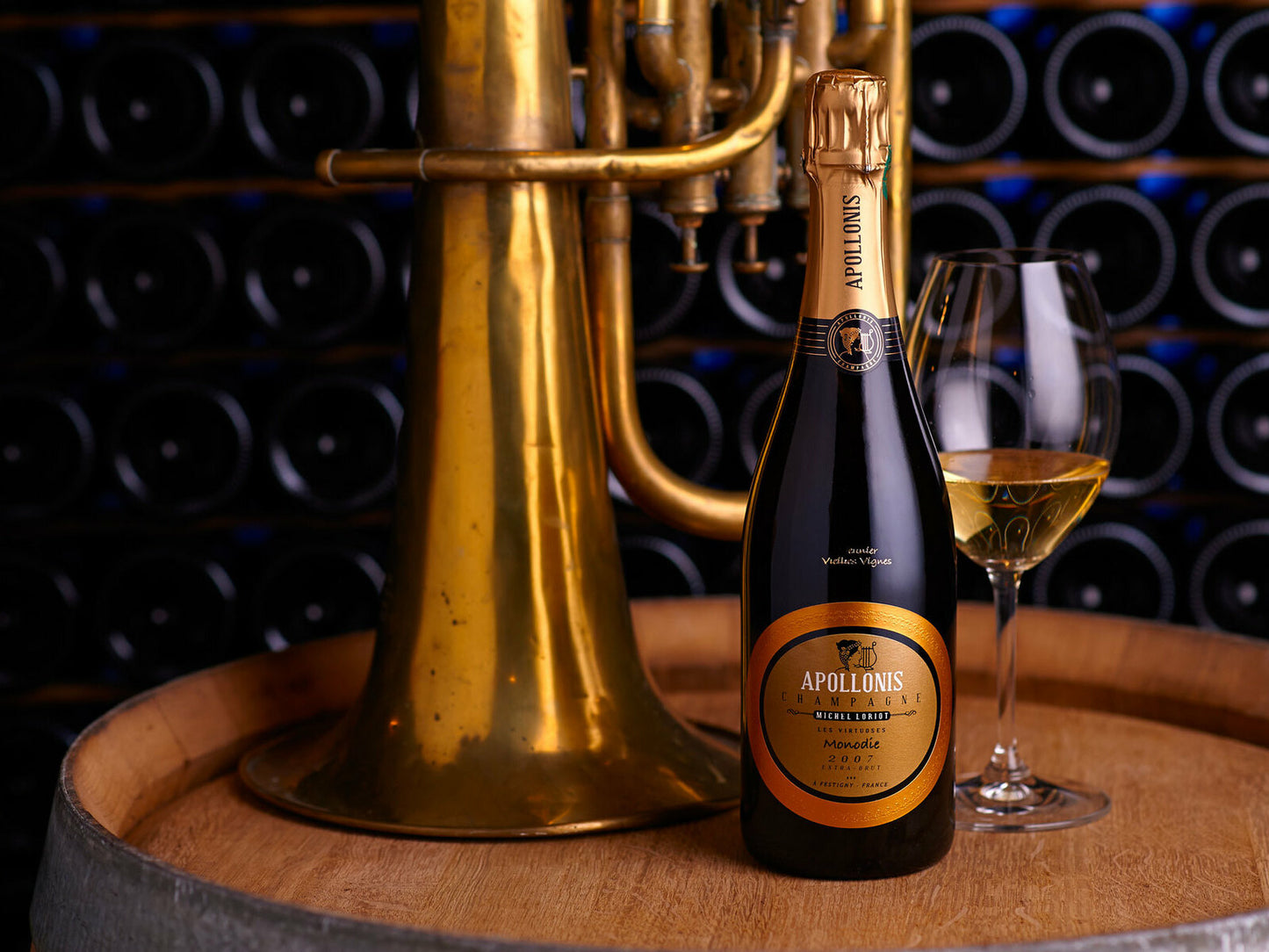 It's Christmas! What an end to a mega year. We wanted to lighten up the mood  and talk about our other senses such as sight, sound, touch and smell. Often, when we are drinking or eating we don't normally consider our environment notably music, lighting, cutlery and the smells around us. The best restaurants look at all of these as part of their service, ambiance and mood they want to create. This month taps into the holistic approach to our environment and how we can tune it, to maximise our enjoyment. Selecting the right music, getting the light right and perhaps getting out that silver dining set you were gifted but never used? 
We have chosen a fascinating producer called Michel Loriot who created his brand Champagne Apollonis back in 1977 as a way of identifying his love of music and passion for champagne. It was also a great way to differentiate himself from all the other 'Loriot's' in the area of Festigny (in the Marne Valley) and carve out his niche - making champagne using music in the vineyards and winery.
The wine we are looking at is the 'Theodorine' Rosé which is sublime. Onion skin pale, fresh and layered with spice, citrus and an incredible length. 
The Second producer we are featuring is Champagne Pierre Gimonnet with brothers Didier (winemaker) and Olivier based in Cuis, a premier Cru village along the Côte des Blancs. These guys are details-oriented and it permeates across the entire range of wines they make.
The wine we are featuring from them is 'Fleuron' 2015 and it is a highlight of the house. We're talking Grand & Premier cru chardonnay using their best parcels to create something, creamy, mineral-driven and elegant.
Read below for our Christmas food pairings.