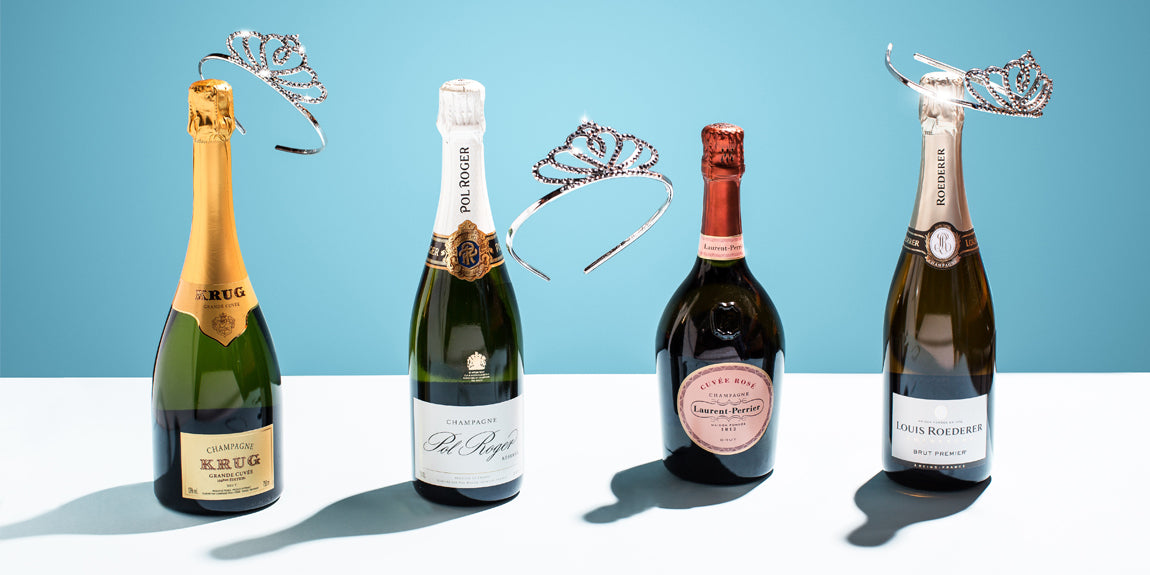 Like it, love it or trying to ignore it, royal fever is rife. Here at Emperor HQ we hated her dress but we are loving watching endless bottles of Pol Roger march out of our doors. Why? Because it was the champagne served at Meghan and Harry's fabulous wedding and not the vintage folks, the good old fashion White Label Pol Roger Non-Vintage, which we believe is one of the most consistent, high quality champagnes available.
The Queen of England herself actually has exceptional taste in Champagne and this fine lady is renowned for having a glass of champagne every evening. At 92 years of age and still going strong we think champagne is definitely an elixir for long life.
There are a handful of champagnes that have had deep ties with the royal family and many heads of state of politics in England's rich history.  Pol Roger in particular has a long and strong relationship with England, with Britain as the number one export market for the house. This regal maison was the favourite champagne of British Prime Minster Sir Winston Churchill who said that the Pol Roger site in Epernay was the most drinkable address on the planet. To thank him for his glowing testimonial, Pol Roger named their prestige cuvee after him.
Featuring at many stately dinners, Pol Roger has been ingrained in British culture for many years and has long been the wine served by key heads of state and indeed the Monarch. Pol Roger Non-Vintage White Label was recently the champagne of choice by the popular new Duke and Duchess of Sussex at their wedding and also served at Kate and William's wedding in 2011.
Bollinger is another house which is favoured by the Queen, the British Public and another couple of viviacious birds that had a little show called Ab Fab (Pasty and Eddy are considered royalty at Emperor HQ). Bollinger was the champagne of choice at the wedding of Prince Charles and Lady Diana, a fairytale wedding with a tragic end. Perhaps this is why both William and Harry chose to break with tradition at their weddings at serve Pol Roger?
If you look closely at a bottle of Pol Roger you will note that royal crest of arms emblazoned in gold on each and every bottle. This esteemed champagne house has officially been given a seal of approval by the Queen of England. However, Pol Roger isn't the only Champagne which has been awarded what is called a 'Royal Warrant'.
A Royal Warrant a warrant issued by the palace authorizing a company to display the royal arms, indicating that goods or services they produce are supplied to the sovereign or to a member of the royal family. Other champagne houses which have the royal warrant are:
Bollinger
G.H.Mumm
Krug
Lanson
Laurent-Perrier
Louis Roederer
Moët et Chandon
Veuve Clicquot
Enjoy our regal picks for this month. If its good enough for the Queen, its good enough for you too!