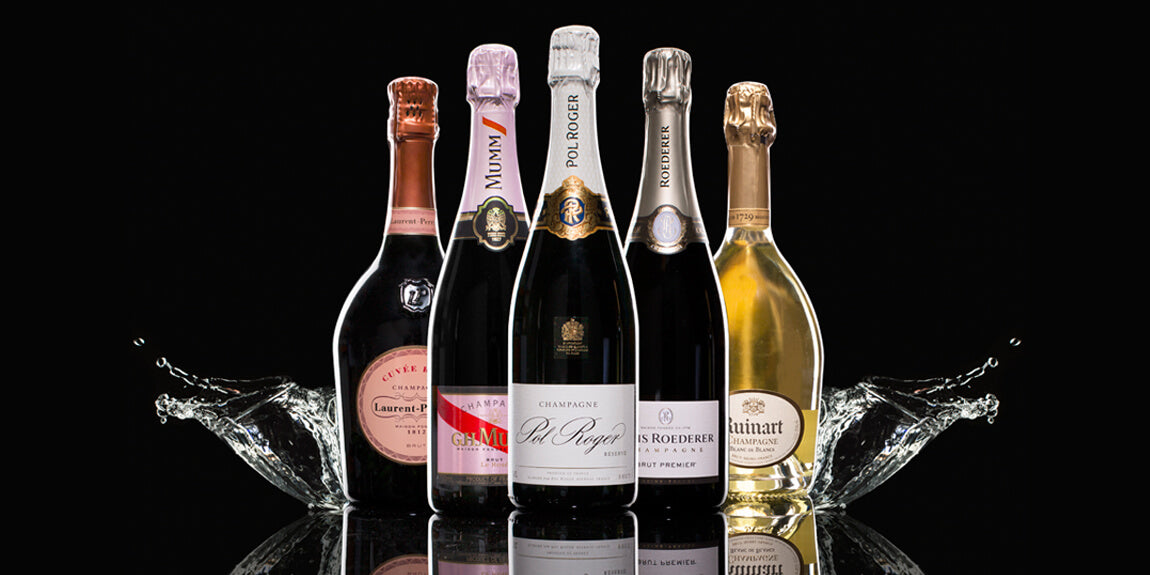 A 'grand marque' quite literally translates to a 'big brand' but in French the title for this group of Champagne houses has such an impressive and imposing sound and rightly so. Grand Marques are the biggest houses in champagne in terms of sales and the corresponding size of their brands.
Grand Marques are the champagnes that you would have started your bubble journey with; the ones you have a fond memories of, the ones you enjoyed on your 21st birthday or a when you celebrated an anniversary. They are the leading lights of the champagne industry and produce millions of bottles of unbelievably consistent quality cuveés, each and every year.
These big brands are in the top ten champagne brands sold each year and recognizable in every country of the world, the unmistakable number one seller Moët et Chandon, the utterly recognizable Veuve Clicquot and iconic G.H. Mumm. These houses sell more than 5 million bottles per annum and strive for consistency of style in their champagnes year on year.
Its interesting that some of the brands that we may think to be Grand Marquees such as Billecart Salmon, Charles Heidsieck and Bollinger don't want to be recognized as 'Grand Marques' as such - they recognise themselves as medium-sized family houses.  Being the biggest is not always the most desirable particularly in an era where craftsmanship and being boutique is so highly regarded across so many product sectors.  There is also growing discussion amongst champagne connoisseurs and the press above the virtues of being a smaller producer who has more control over their land and precision with the winemaking.
Please enjoy the 'Grand Marques' available on Emperor and understand that they blend from grapes that are sourced from all over the Champagne giving you an essence of the region. The big houses offer amazing consistency and due to their economies of scale, they offer great value. The Grand Marques however are not as terroir driven as the smaller, growers of Champagne.  Its not right or wrong, or better or worse, its just different.