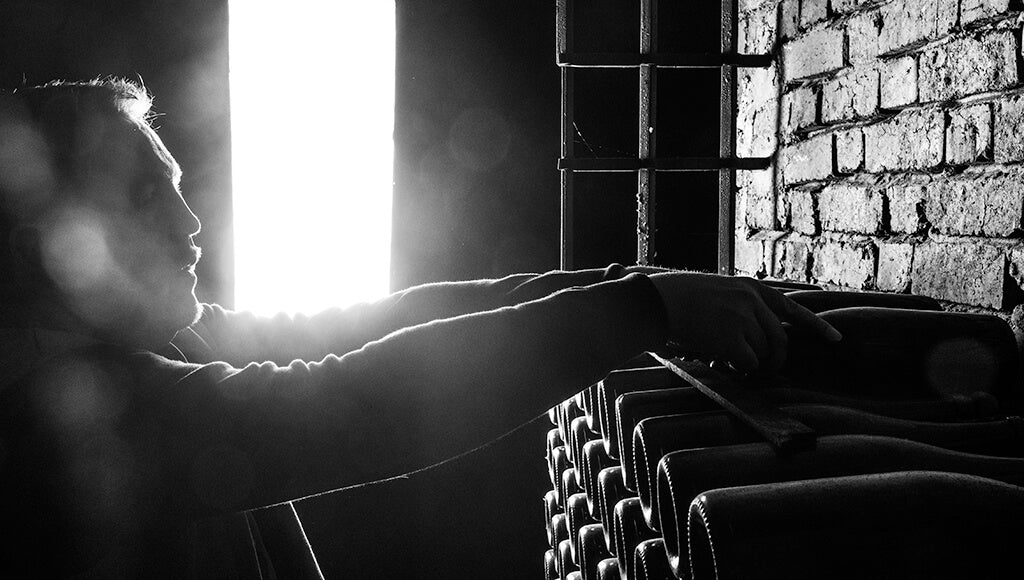 1864. The year Alfred Gratien established his Champagne House and made his first cuvées in Rue Maurice Cerveaux, Epernay. It has remained a family business ever since. Join us as we journey into the past to discover how the Alfred Gratien we know today honours their founder and generations of winemakers.
A young Alfred Gratien
Image by The Wine Society via website
For over 150 years, Alfred Gratien champagnes have remained a family affair made possible by the expertise and technical skills of their namesake founder. For four generations the Jaeger family have been custodians of House Alfred Gratien. The trade of traditional winemaking has been passed down from father to son, learning the likes of correct handling of the barrels in the cellar, nurturing supplier relationships and proper cellar maintenance. Today's Cellar Master has a duty to uphold the legacy created by Alfred Gratien. A portrait of the late founder even hangs in the centre of the cellars to remind current generations of the history of the House and the man who built everything they know.
Current Cellar Master Nicolas Jaeger, with portrait of Alfred Gratien in the background
Image by Alfred Gratien via Facebook
Gaston Jaeger took over as the first Cellar Master in 1905, followed by his son Charles in 1951, then grandson Jean-Pierre in 1966. Which brings us to today and Alfred Gratien's current Cellar Master, Nicolas Jaeger. Son of Jean-Pierre, Nicolas first began working with his father in 1990 learning everything about the trade before eventually becoming Cellar Master in 2007. Nicolas never had any other desire than to one day take over the family business and follow in his fathers (and forefathers) footsteps.

Like every Cellar Master that came before him, Nicolas observes traditional winemaking methods. Century-old expertise, quality supplies and 'sous-bois' oak vinification all contribute to transforming the wines into a prestigious Champagne Brand. How this is possible, Nicolas credits a number of non-negotiable factors.
Nicolas Jaeger visiting a vineyard
Image by Alfred Gratien via Facebook
While the family estate is home to 1.56 hectares of Grand and Premier Cru vines, the House purchases additional grapes from their trusted suppliers. Loyalty, family spirit and mutual respect are the core values upholding decades-long supplier relationships, ensuring only the best grapes are used to create iconic Alfred Gratien wines.
Nicolas Jaeger walking through a Grand or Premier Cru vineyard
Image by Alfred Gratien via Instagram
Next the House only uses the first pressing to make their champagne. Additionally, each cru, vintage and wine origin is vinified separately.

The hundred year old cellar is the absolute heart of Alfred Gratien (remember that portrait we mentioned?), telling the story and heritage of the House. Inside you will find almost one thousand, aged 228 litre oak barrels purchased from Chablis. The wood honours the House's roots, that their champagne has been vinified in oak since its beginnings.
Alfred Gratien Cellar filled with old oak barrels
Image by Alfred Gratien via website
Nicolas is meticulous and strict with the fermentation of his wines and continues to complete the first fermentation in oak casks, one of the last few remaining houses to maintain this tradition. The wines only stay in the barrels for about six months before being blended and bottled. The idea is not to impair the champagne with woody accents, but to give it more structure, complexity and length. It nurtures the wine and provides greater suppleness and texture. This is the secret behind Alfred Gratien's distinctive style.
Nicolas Jaeger tending to his barrels
Image by Alfred Gratien via Instagram
No malolactic fermentation is undergone at Alfred Gratien. Why? To maintain the original character of the grapes, preserve the aromas and retain freshness as the wine ages. The House's classic brut cuvées age for a minimum of four years, whilst vintages cellar for at least ten. The cuvées Paradis spends six to seven years maturing in the cellar.
Alfred Gratien Champagne Range
Image by Grand Marques & Maisons de Champagne via website
Alfred Gratien cuvées are recognised as some of the best wines to emerge from Champagne, served in France and around the world. You can find them featured on wine lists at Michelin-starred restaurants and for sale from wine merchants.
They are also members of les Artisans du Champagne, an association founded around common values of sharing, respect, high standards, passion and a certain vision surrounding the winemaking profession and the responsibilities it entails. When asked why Alfred Gratien is considered "artisan", Nicolas states "We don't make champagne, we create it. Craftsmanship for us is the art of composing with nature, of shaping a different material every year by the hand of man, and revealing it through our know-how". Other members of this exclusive association include Pierre Paillard, Vilmart & Cie, Pierre Peters and Dehours & Sons.
Alfred Gratien traditional cork closure
Image by Alfred Gratien via webiste
Alfred Gratien has been unavailable in Australia for many years now, so we are extremely proud and privileged to reintroduce you to this great Champagne House. Alfred Gratien Champagne is now available to purchase from the Emperor website here.