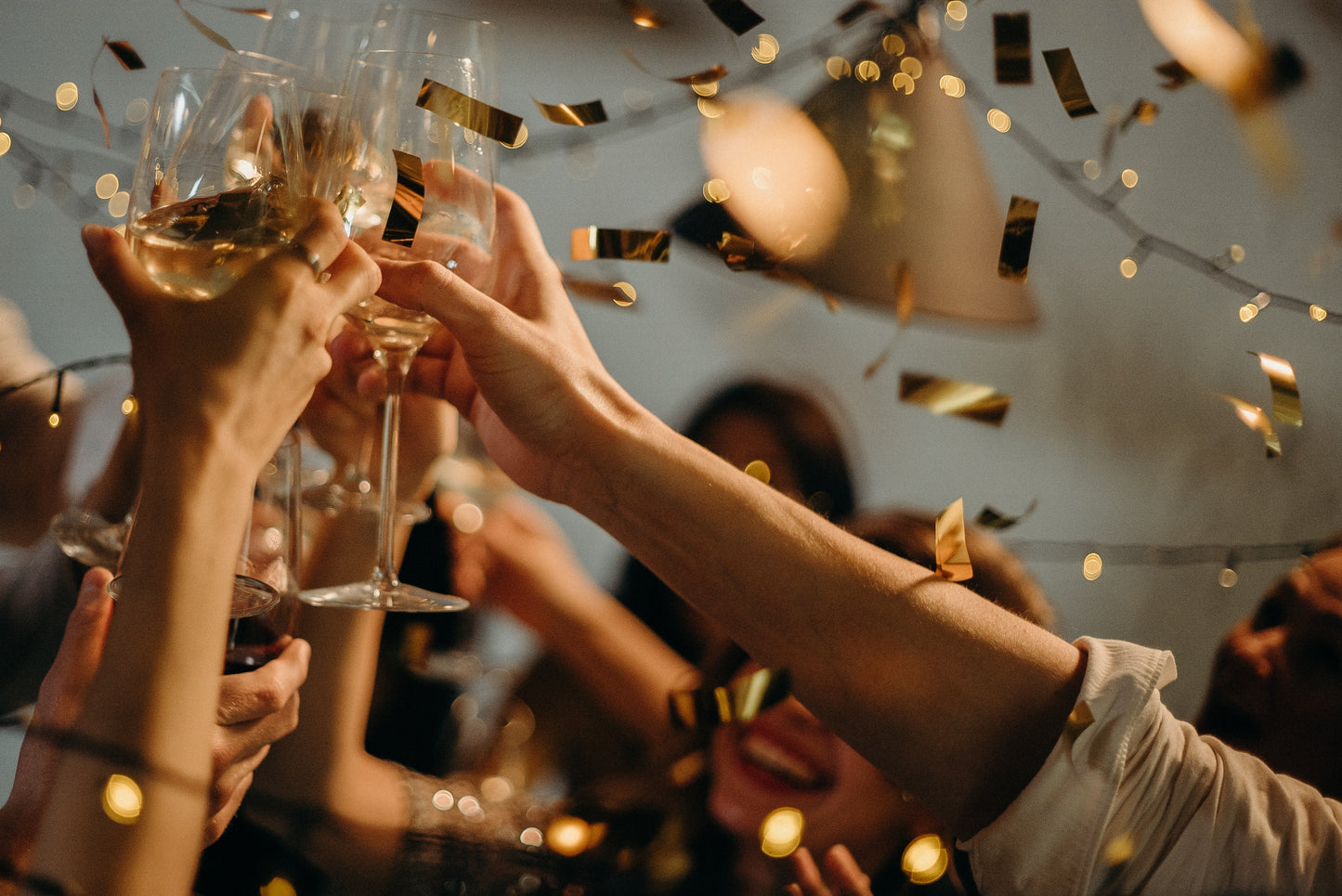 Champagne and Christmas food pairings that will elevate your holiday dining experience
By Monica Sabbatucci
Want to stock up on bubbly for the festive season but unsure which ones to buy? You've come to the right place! With our range of over 200 different cuveés, we guarantee to have a bottle that will suit what you're serving up these holidays (and to please those fussy relatives!)
Make entertaining easy these holidays with these perfect Christmas food and champagne pairings. Hard to impress in-laws? Picky cousins? Never fear! There's something for everyone at Emperor Champagne.
What's summer without quality Australian seafood? The fruity and floral notes of this mineral driven champagne make it a wonderful accompaniment to freshly shucked oysters. Elements of jasmine, pear and white peach shine through in this cuvée so the freshness of oysters and even prawns and scallops play with these flavours quite beautifully.

Chardonnay comprises 95% of this wine with the rest coming from one of the original and almost forgotten grape varieties, known as 'Blanc Vrai' or Pinot Blanc. The forgotten grape is always a great conversation starter at any dinner table.
Made exclusively for Emperor in Australia, this is a high quality champagne designed to blow people's minds. This cuvée has been crafted especially to mark the historic 250 years since the birth of Napoleon Bonaparte, Emperor's muse (1769-2019).

The nose is mineral-driven hosting fresh florals and citrus with elements of orange zest, biscuit and honey.
There is a generous roundness on the palate that is both elegant and decadent. We love it!

The lush richness of this wine will go wonderfully with a festive honey baked ham and all the Christmas trimmings. You could even slice off some of that delicious ham, chuck it in a sandwich with mustard and pour yourself a glass. Who says Christmas can't be simple?
Need something to help kick off the festivities? Try this pinot noir dominant cuvée. This affordable champagne is so diverse it really can be paired with anything. We suggest you drink this whilst snacking on canapés as an aperitif - try a cheese board with charcuterie and fresh fruits.
Ageing this champagne in oak has added some creme caramel notes that intertwine with both the spiced apple and fresh apple on the palate. The quality of this wine speaks for itself so if you're looking for an impressive new style of brut, then this is the one.  
SHOP PHILIPPONNAT ROYALE RESERVE
A charming wine from the village of Villers-Marmery, Champagne. Citrus, mineral aromas with fresh coconut, fresh almond and a slight herbal edge to it. Taste the lively, tangy palate reminiscent of an earthy cider.

As it is extra brut in dryness, it will pair well with roasted game such as duck, goose and turkey. If you are opting for a meat free meal, seasoned and roasted vegetables like beetroot, pumpkin and potatoes work a treat and really accentuate the earthy appeal to the whole flavour experience.
This is one of the best rosés we have tasted in a while. We love the the brightness and energy of this champagne as well its diversity to be paired with many different dishes. 
We are very excited to announce that Gourmet Traveller also thinks this champagne is up there with the best. In their recent Rosé Champagne tasting, they scored this cuvée a handsome 92 points, placing it amongst some of the most well known and dominating rosé champagnes!
Read their review of Emperor's exclusive import here and see how this new kid on Australia's champagne block is one to watch. 
Complement those dry and sweet, berry elements in this gorgeous rosé with a fruit topped pav and you're in for sweet-tooth heaven.
Picture this: Christmas lunch is done, the dishes are getting cleared and everyone leans back in their chairs exhausted from the epic meal that was. Just as you think you couldn't eat another bite, Aunty Gina brings out the chocolate. Well how could you not indulge? You've come this far! Don't give up now.

But wait, your glass is empty. Let's take this to another level. Ratafia is one of the four types of champagne where it uses must (grape juice) from later press runs once the juice for Champagne has been extracted. It is then fortified with a Marc de Champagne distilled from the same type of juice.

It makes a wonderful dessert accompaniment, especially the Geoffroy Ratafia which has been aged for 8 months in oak barrels, becoming softer, rounder and oh so luscious. Sip this with your chocolate and really finish the festive feast with a bang.

Relieve the stress of the holidays by treating your guests and yourself to something you can all enjoy. Stock up on our festive favourites this season and raise the bar on this year's feast.
Champagne is great for food pairing but also makes great gifts! Change up your usual go to gifts of clothes and cologne and give the gift of champagne.
Head to https://emperorchampagne.com.au/collections/gifts and check out our gift guide. Perfect for those hard-to-buy-for friends and family.

We hope you have a safe and happy festive season and a fantastic new year!
Team Emperor 
🎄
Image credits:
Baked Ham: https://realfood.tesco.com/recipes/baked-ham-with-cranberry-glaze-roasted-pears-bacon-greens.html