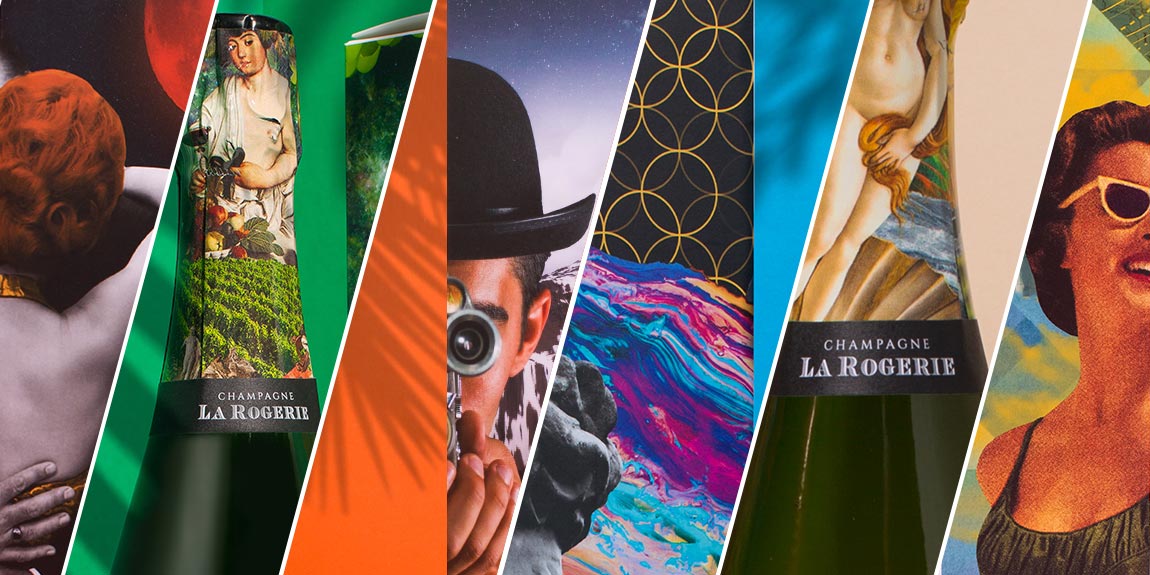 Hailing from two long lines of well-established vignerons, husband and wife winemakers Justine Boxler and François Petit of La Rogerie are truly something to behold. These fresh faces of such well-established winemaker families are etching their own name in the champagne history books, curating wines using traditional techniques but adapting them to the innovative arena of the modern world.
It's nothing short of destiny for these two to be united and their success together is certainly reflected in the wine they produce. They are game-changers in the way they passionately foster to their product, from growth to disgorgement. The champagne 'La Grande Vie' by Domaine La Rogerie is the second product of the family Petit Boxler, 100% Chardonnay from Grand Cru in Avize, 2013 harvest, with an addition of Vins de Reserve from 2004 to 2012. The estate is situated in the Grand Cru village of Avize and nestled in the heart of the Côte Des Blancs. Their vineyard space is one of the most highly sought-after lands of the region, boasting top quality chardonnay vines and chalky soils. The pairing of these aspects with such young and knowledgeable producers is a wonderful snapshot of the explosive grower champagne movement happening right now in the region.
With such strong winemaking lineage, it's no wonder Justine and François have followed in their families' footsteps and paved their own way in the industry. François' grandparents bought vineyards back in the 1940s and from then continued to sell wines up to 2015. Justine's heritage on the other hand dates as far back as 1640! Her family vineyard was established in the Alsace village of Niedermorshwihr. Although using their family history to inform their process, the Petit-Boxlers are not shy in establishing their own name in champagne.
The house is against using any chemicals and pesticides in farming, consciously making the decision to farm organically in order to create biodiversity and strengthen soil structure. A natural technique they use to encourage the old vines to grow deeper into the soil is by planting grass and herbs in each row alongside the grape vines. This drives the vines to compete for water and promotes their roots to dive deeper into the beautiful Avize soil. All of this wonderful organic farming is not as easy as it sounds. To sustain these farming techniques, constant attention needs to be paid and allocated to every step of the process, and this attention is given with beautiful smiles and passionate, hard work.
We at Emperor are honoured to be a part of this house and bring Famille Petit Boxler to the champagne lovers of Australia. Champagne La Rogerie will take your breath away without you even taking a sip. The bottles and packaging themselves will have you in awe as soon as you set eyes on them. François and Justine believe special moments are made with every bottle of champagne. To highlight this, they collaborated with a close friend and Parisian artist, Nicolas Maitrot, to create 7 unique designs that are printed on the foils of each bottle. Six of these designs are included in each case of the 'La Grande Vie' blanc de blancs whilst the remaining design is adorned on the foil of 'Héroïne 08'; their only vintage champagne. 
Champagne La Rogerie have generated something wonderfully original with their wines. Justine and François are not only upholding tradition, but also establishing their own modern ones and producing beautiful 'moments' waiting to be shared with every bottle.