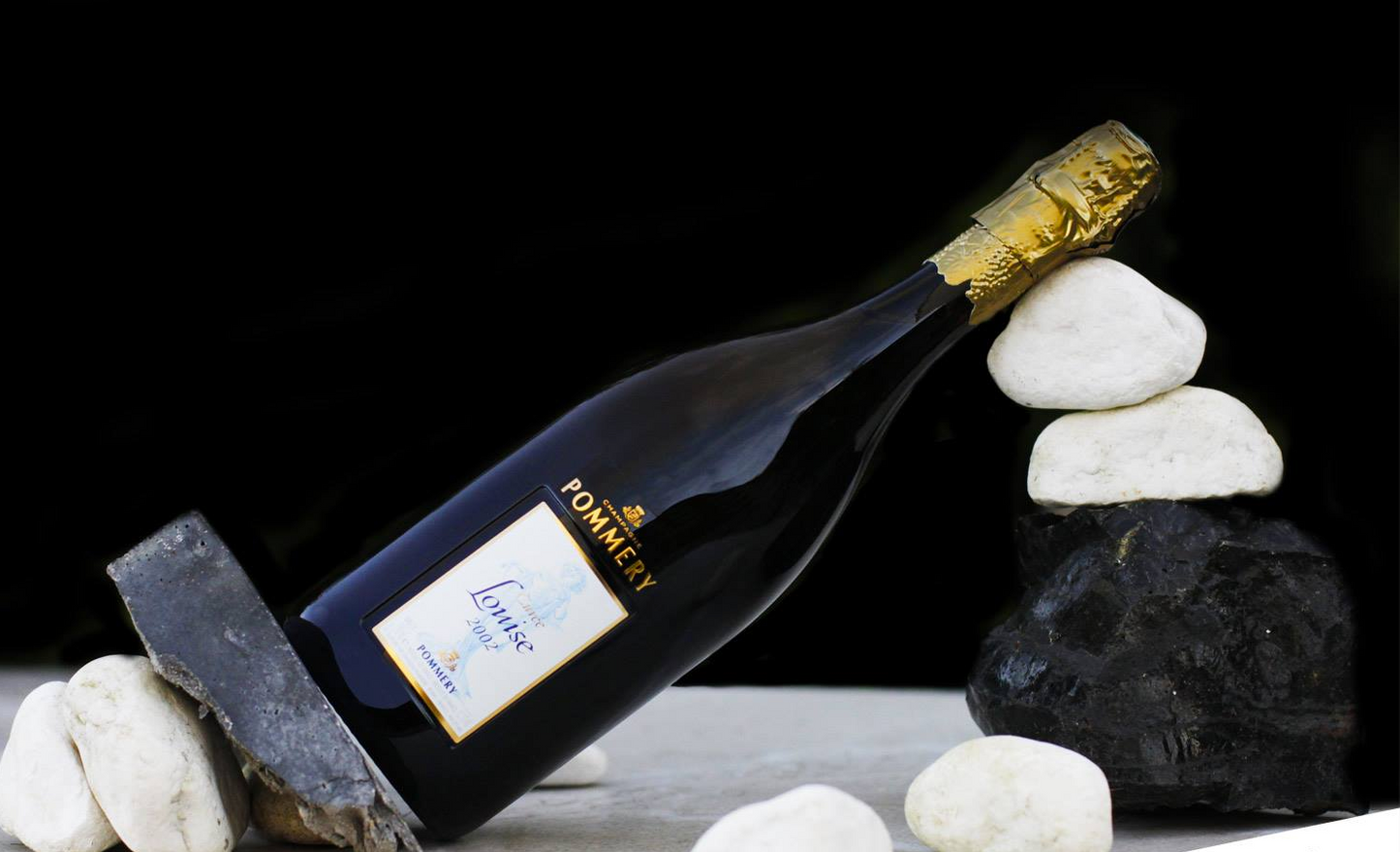 Hundreds of years ago, champagne was far from the drink we know and love today. Champagne was originally a still wine (quelle horreur!). Then came the bubbles, which legend attributes to Dom Perignon (although more accurately it was likely Christopher Merret).
But it's Madame Pommery who created the latest of the revolutions - taking champagne from sweet to dry - giving us the style of champagne we predominantly drink today.  
In the 19th century, women were essentially the property of their fathers or husbands. They certainly weren't able to head businesses. Once widows, however, they were able to achieve leadership in businesses that women have only started to achieve in recent decades. (Another famous example being the Window Cliquot, who we can thank for rosé champagne and the shape of the modern champagne bottle.)
Madame Pommery was able to take the reigns of her house in 1860, when her husband died in unexplained circumstances.
Christine Prudhomme, head of visits at Pommery says "She didn't just want to be a wife. Her (widowhood) really gave her wings." 
She was a canny businesswoman, it seems, and knew a thing or two about influencer marketing. Apparently Queen Victoria was the one to request a more dry style of champagne.
"Before it was very sugary, sometimes 250-300 grams per liter, it was like jam or marmalade," said Thierry Gasco, cellar head at Vranken-Pommery.
Shrewd widow Pommery responded - initially to much criticism - with a foray into a dry style of champagne. She's said to have instructed her then cellar master, to craft "a wine that is as dry as possible, but without rigidity… It should be soft and velvety on the palate… Above all, make sure it has finesse."
She continued to grow the house, despite opposition and rumours spread about her. One story goes that her competitors were suggesting she was short of funds because she was delaying grape harvests. Her methods had nothing to do with payment issues - the grapes simply needed longer to mature to make her Brut champagne. So she set about ensuring no-one could doubt her liquidity "anonymously" buying the painting The Gleaners, that was due to be sold to the Americans, much to the chagrin of the French public. Four days later it was "revealed" she was actually the buyer - and then donated the painting to the state of France. Game, set...and match to Veuve Pommery!
Prudhomme said that the house for decades was called Veuve Pommery, before the "Veuve" was removed. Subsequently, the widow was celebrated with the house's best Champagne — Cuvee Louise — named after her daughter, who went to lead the house after her death.
Shop Champagne Pommery at Emperor. 
_____________________________________________________________ 
Article sources:
- Champagne widows help break the gender barrier - The Seattle Times [Read]
- Celebrating Madame Pommery - The Bubbles Review [Read]
- Images sourced from Champagne Pommery